Planning a toddler's birthday party can feel like juggling in a circus. You have so many different things to focus on at one time without letting anything fall through the cracks. Luckily, by three, your little angel can probably give you some good ideas about what they'd like at their party.
Your child might tell you they really want a superhero party or a princess extravaganza. They might even offer suggestions for what they want to do, like playing games and having a big cake. Unfortunately, these general suggestions can only get you so far in the planning process.
You need to figure out decorations, how to entertain a bunch of three-year-olds for a couple of hours, and what everybody's going to eat. It sounds like a lot (because it is), but we've made it easy for you. We've rounded up the top ideas for themes, games, food, and party favors for three-year-old birthday parties to make this your one-stop planning shop.
3rd Birthday Party Games & Activities For Boys & Girls
It's always a good idea to plan a few activities for a party, especially when you're hosting lots of littles. You can put together a variety of games and fun that will appeal to a wide range of guests. Here are some things to help get your wheels turning so you can plan a fun-filled celebration.
1. Hire A Character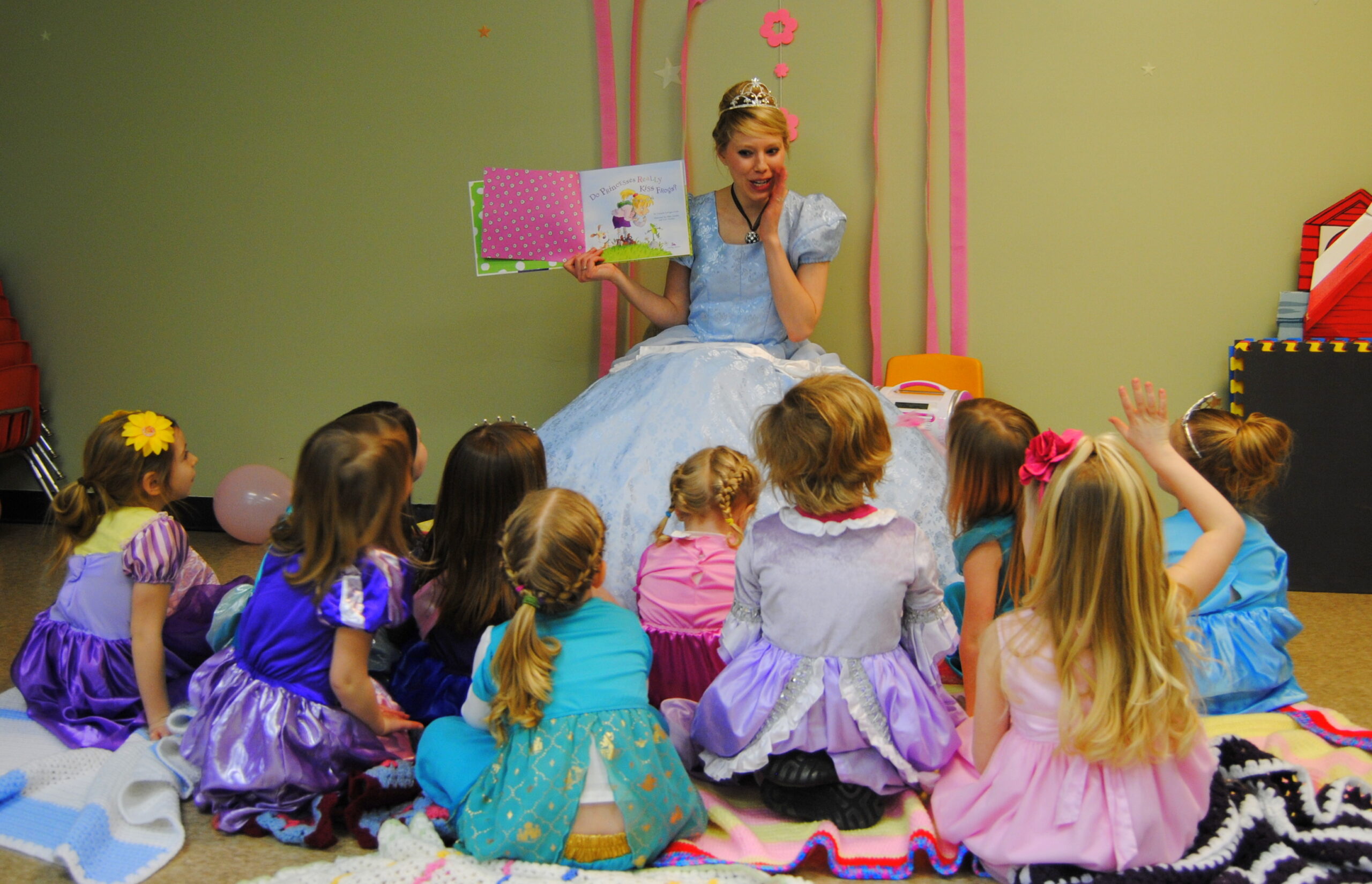 Image source: Trusty Chucks
You can enlist the services of a character or party company to have a performer come to your party. Trusty Chucks threw a princess party, so Cinderella became a special surprise visitor. But you can find all sorts of popular characters, including superheroes, cartoon favorites, and more. Ask friends or family for recommendations or scope out Google for highly-rated options.
2. Set Up A Craft Table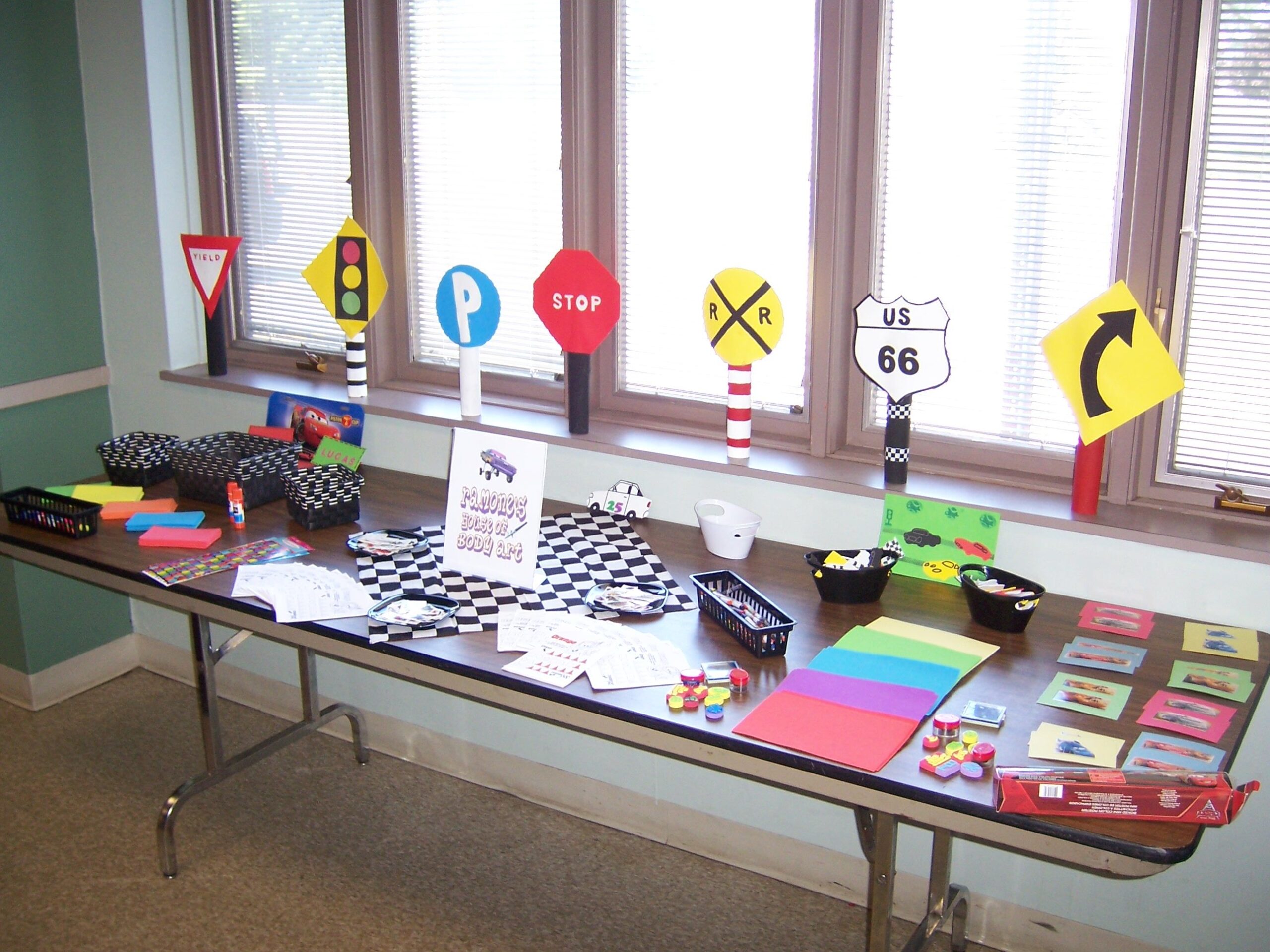 Image source: Roberta VanPatten Abreu
It's essential to find ways to keep young guests occupied during the party. Setting up a craft table like Roberta VanPatten Abreu gives little hands something to do, and it's fun too. You can do coloring sheets, finger painting, or have a craft ready for guests to make, like a picture frame or magic wand.
3. Get An Inflatable Toddler Yard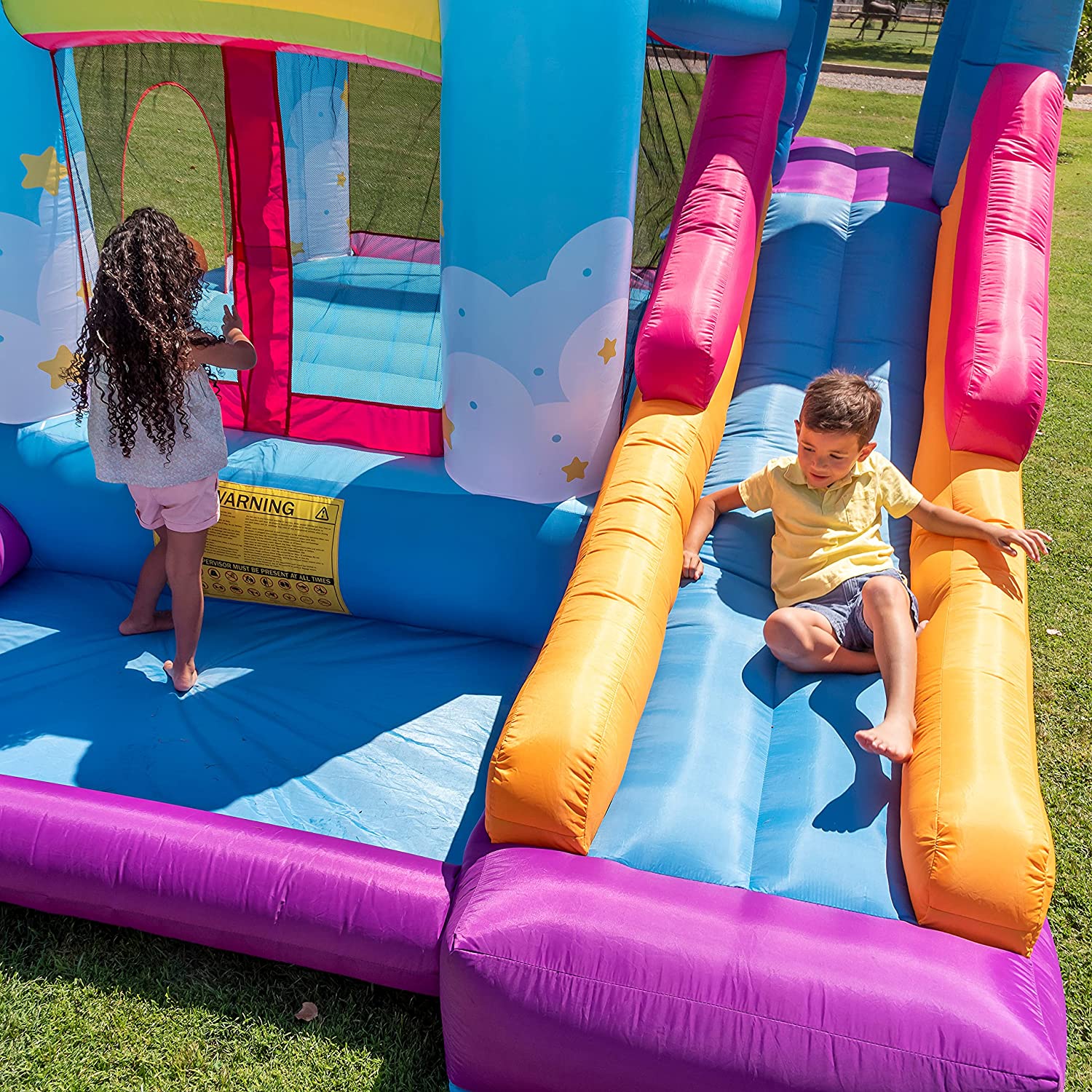 Image source: Amazon
You can purchase a small, toddler-friendly bounce house or playhouse like this one on Amazon. Or, look for companies that come to you and set up a toddler yard, then take it down when the party's over. You don't have to do anything but write the check.
4. Play Egg On A Spoon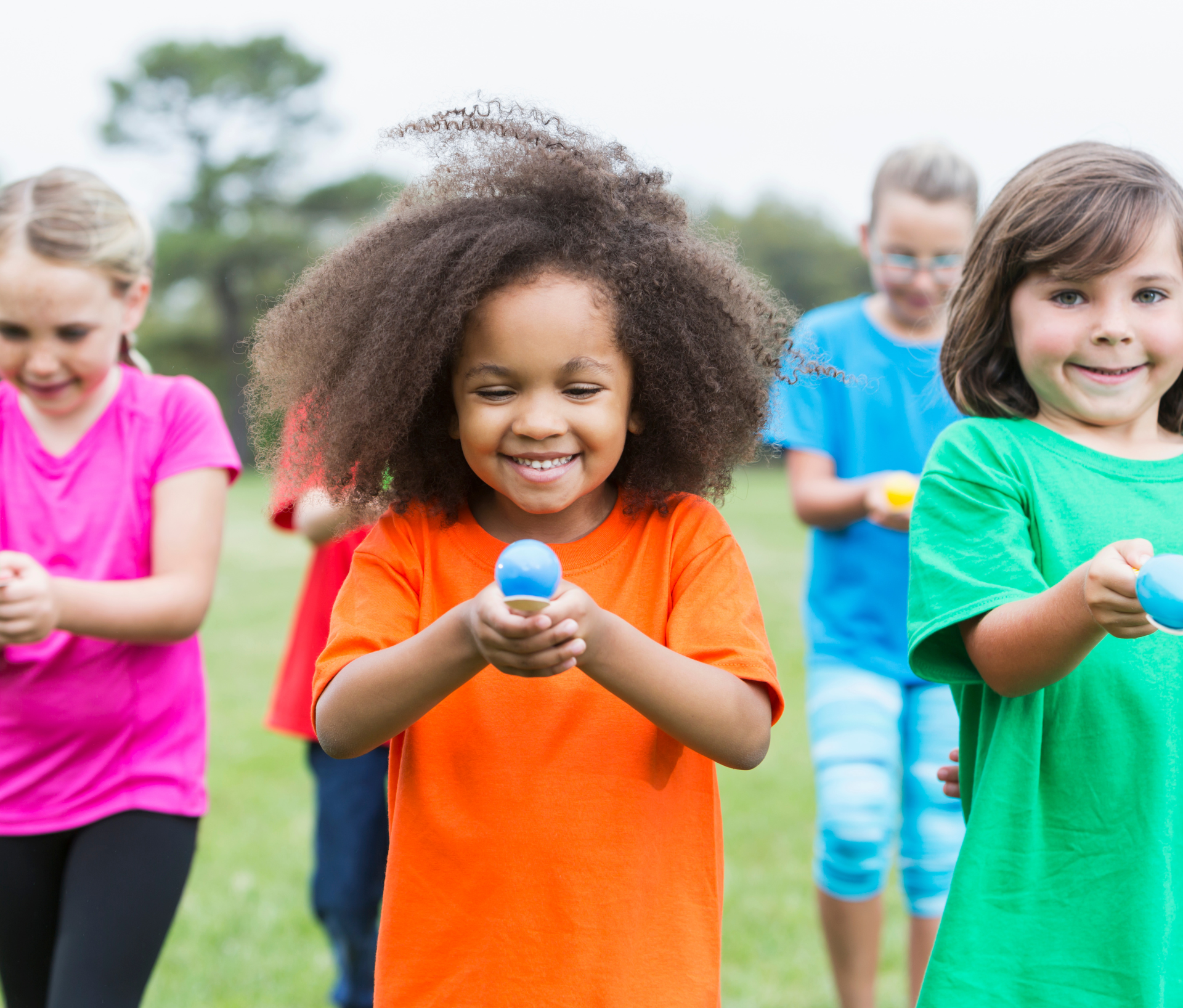 Image source: kali9
This classic game is the epitome of concentration and focus (and a lot of falling eggs). You don't have to use real eggs, though; plastic ones will do. For extra fun, put a surprise in each egg and let kids open it up when they reach the finish line.
5. Hunt For Seashells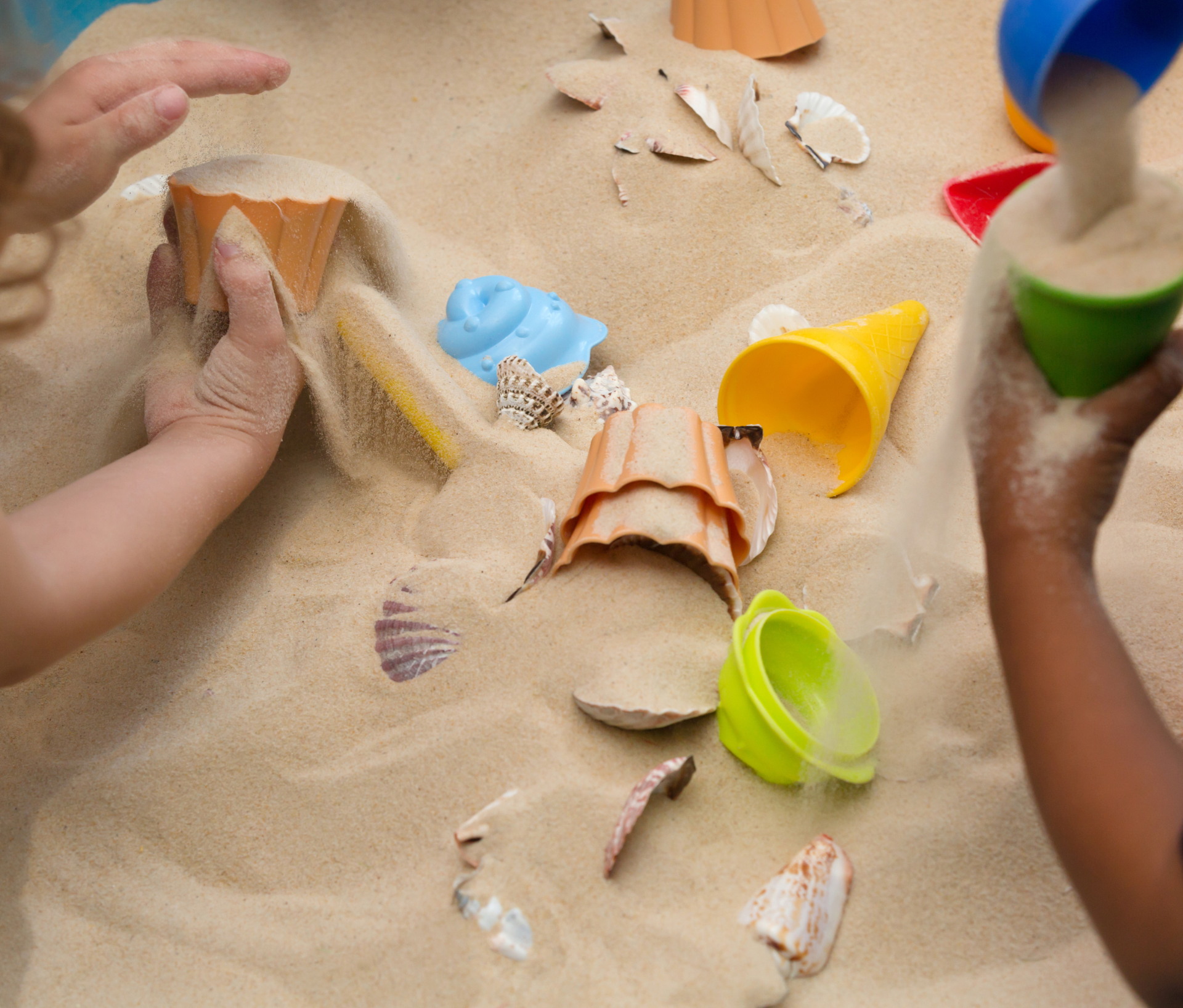 Image source: Balazs Toth
Setting up a seashell dig is a great idea if you're having a beach-themed party. But you can use the same concept for a dino dig, construction site, garden party, etc. Use small bins filled with sand or beans and let guests use shovels, pails, and other tools to find hidden treasures.
6. Do A Puppet Show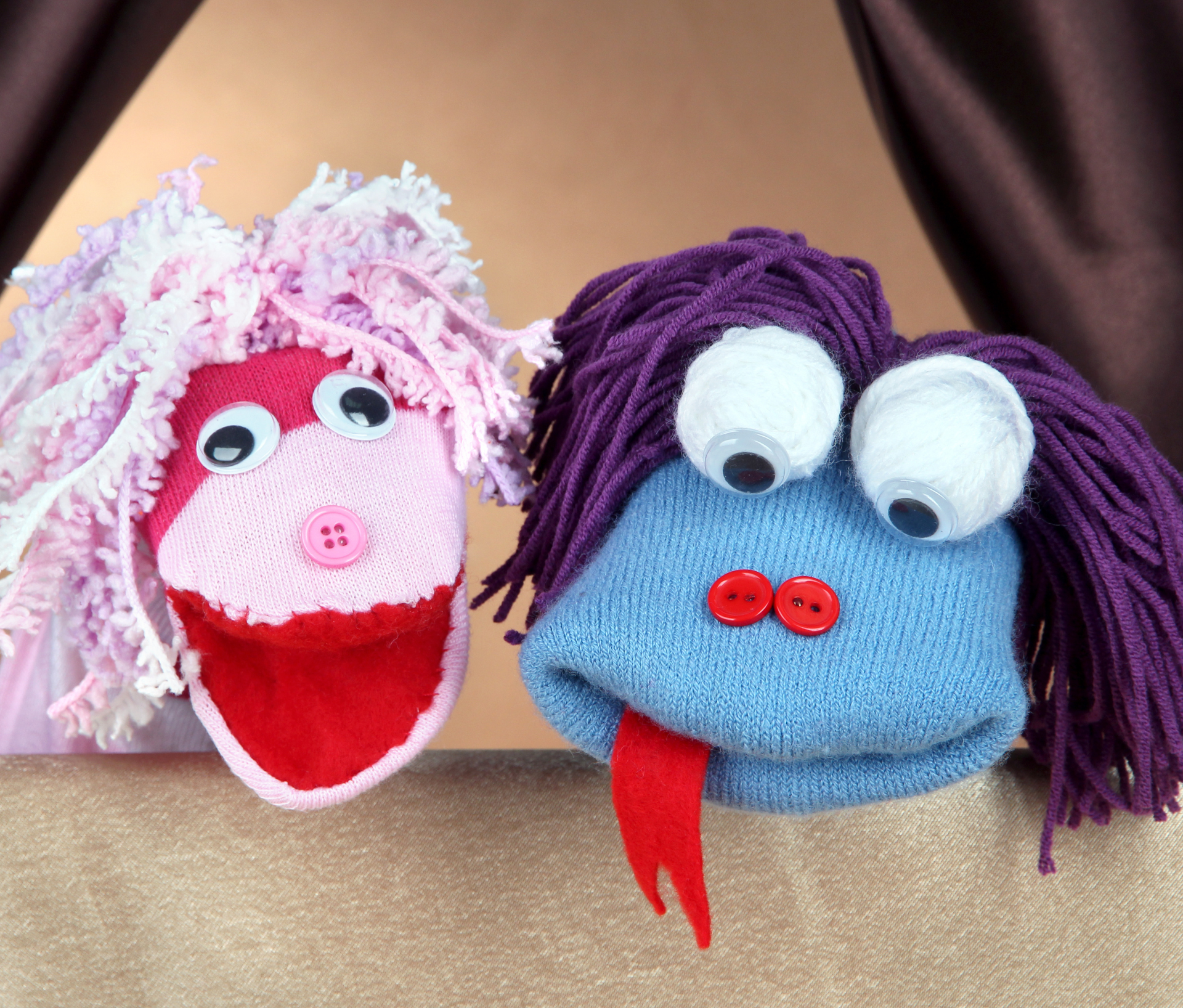 Image source: pixelshot
Kids love to watch puppet shows. Look for a puppet performing company that will come to you for the special day. Many offer several stories to choose from, so you can find one that matches your theme. Some places even offer additional activities like face painting or a meet and greet with the puppets after the show.
7. Build A Cookie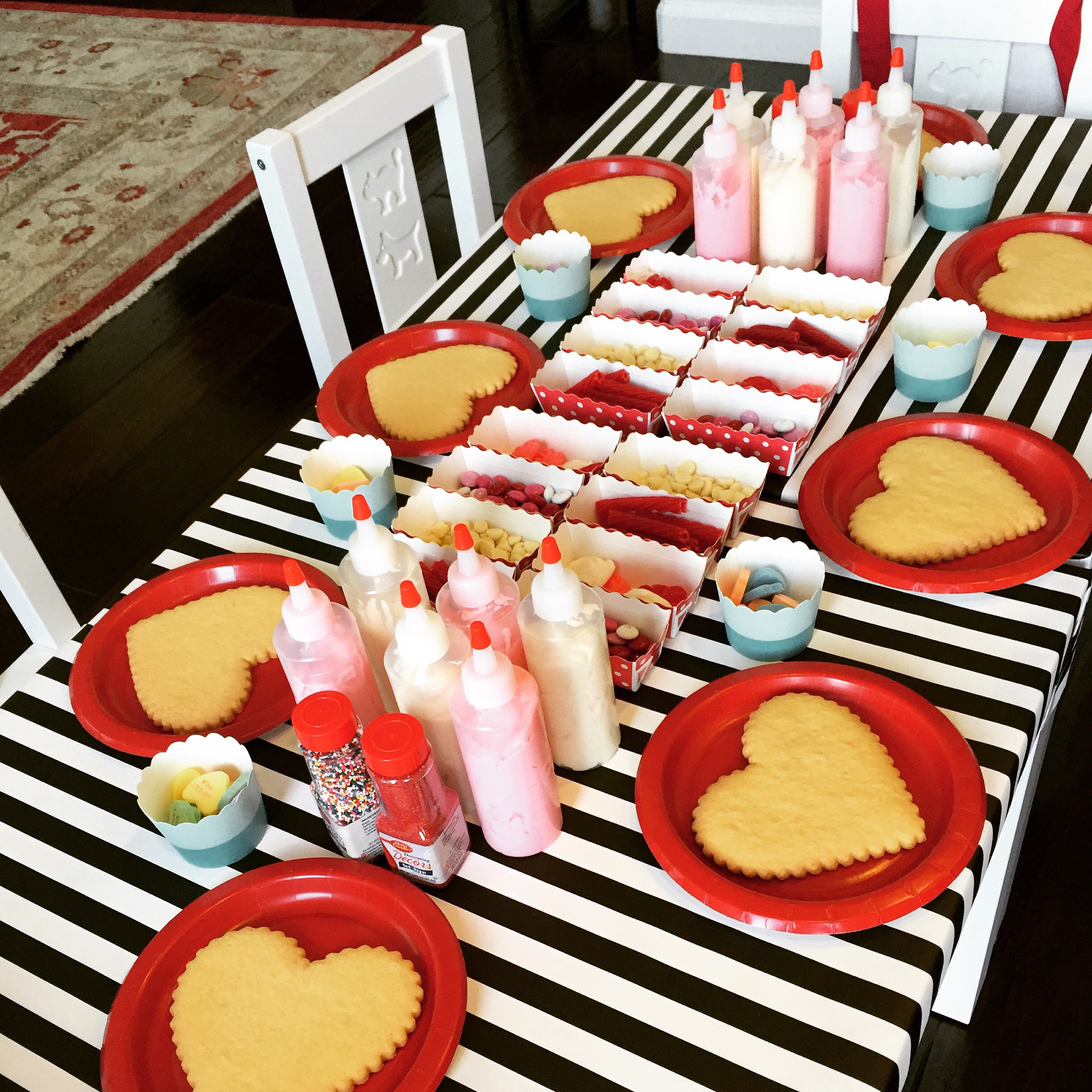 Image source: Treehouse Threads
Let young bakers make their own treats using premade or pre-baked cookies. Treehouse Threads sets up a cookie decorating station at their party as one of the activities. You can have everything ready to go using disposable plates, tablecloths, spoons, etc. Let kids have a blast decorating their cookies, making a mess, and then eating their creations.
8. Make A Designated Play Zone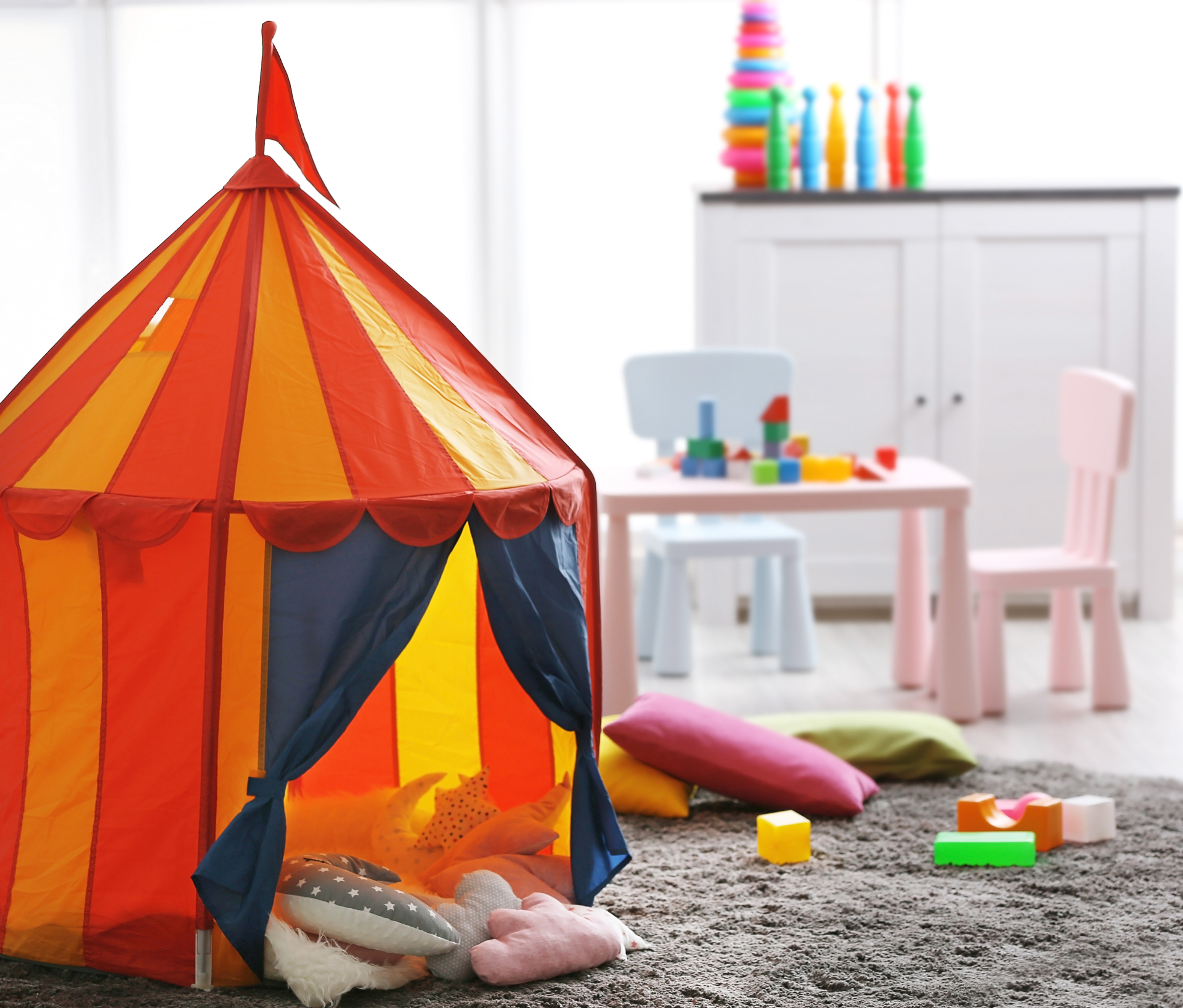 Image source: pixelshot
If you're trying to keep things simple, you don't have to look much further than your kid's toybox. Set up a designated play zone for young guests and place several toys in it for free play. Include puzzles, blocks, a coloring station, etc. It doesn't have to be a separate room. Use tape to designate the play space; then, you can keep an eye on things too.
9. Have A Dance Party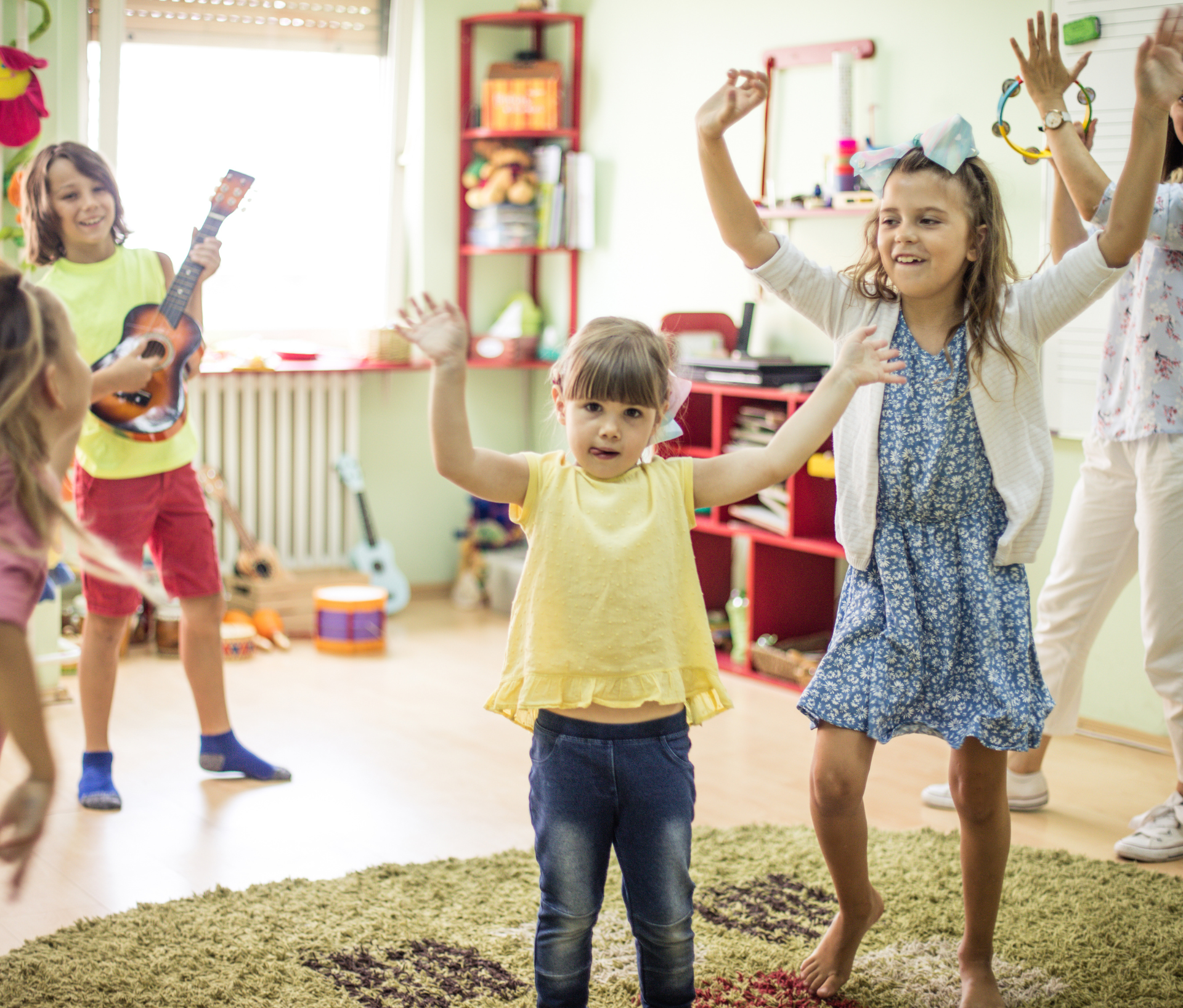 Image source: Liderina
Crank up the music and let the kids cut loose to their favorite songs. Get a disco ball or color wheel to make things extra fun and add some more excitement with a little Freeze Dance. You can also demonstrate different dance moves and have the kids copy you. Or, let them freestyle as long as their feet will let them.
10. Go Fishing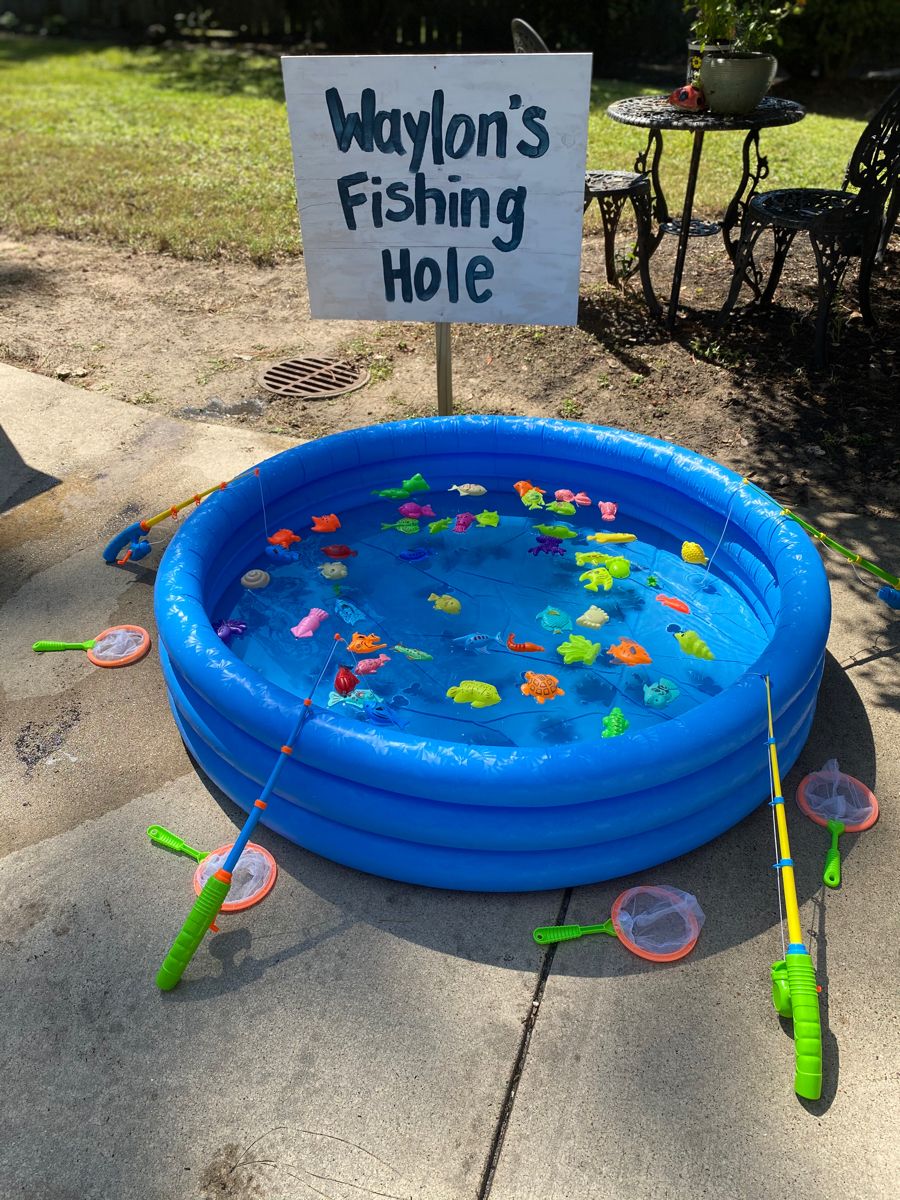 Image source: Karmen Melton
If you're having an outdoor party, set up a fishing game using a kiddie pool like Karmen Melton. You can use toy fishing rods and fish sets, make your own using magnets, or let them try to scoop a fish with a net. For a bonus thrill, give them a corresponding prize for whichever color fish they catch.
Food & Drink Ideas For 3rd Birthday Party
Whether you're planning to provide a meal or simple finger foods, the right menu really makes a party. Put together a mix of adult favorites and kid-approved bites to satisfy everyone's appetite. You can tweak almost any food and drink idea to match your chosen theme too.
1. Pizza
Image source: simpics
You'll probably find pizza at every kid's party because it's a crowd favorite, and it's super easy. Order several pies or bake up your own for the big event. It's the perfect food option for afternoon and evening birthdays that fall during kids' mealtimes. For the little kids, cut slices in half.
2. Chicken Nuggets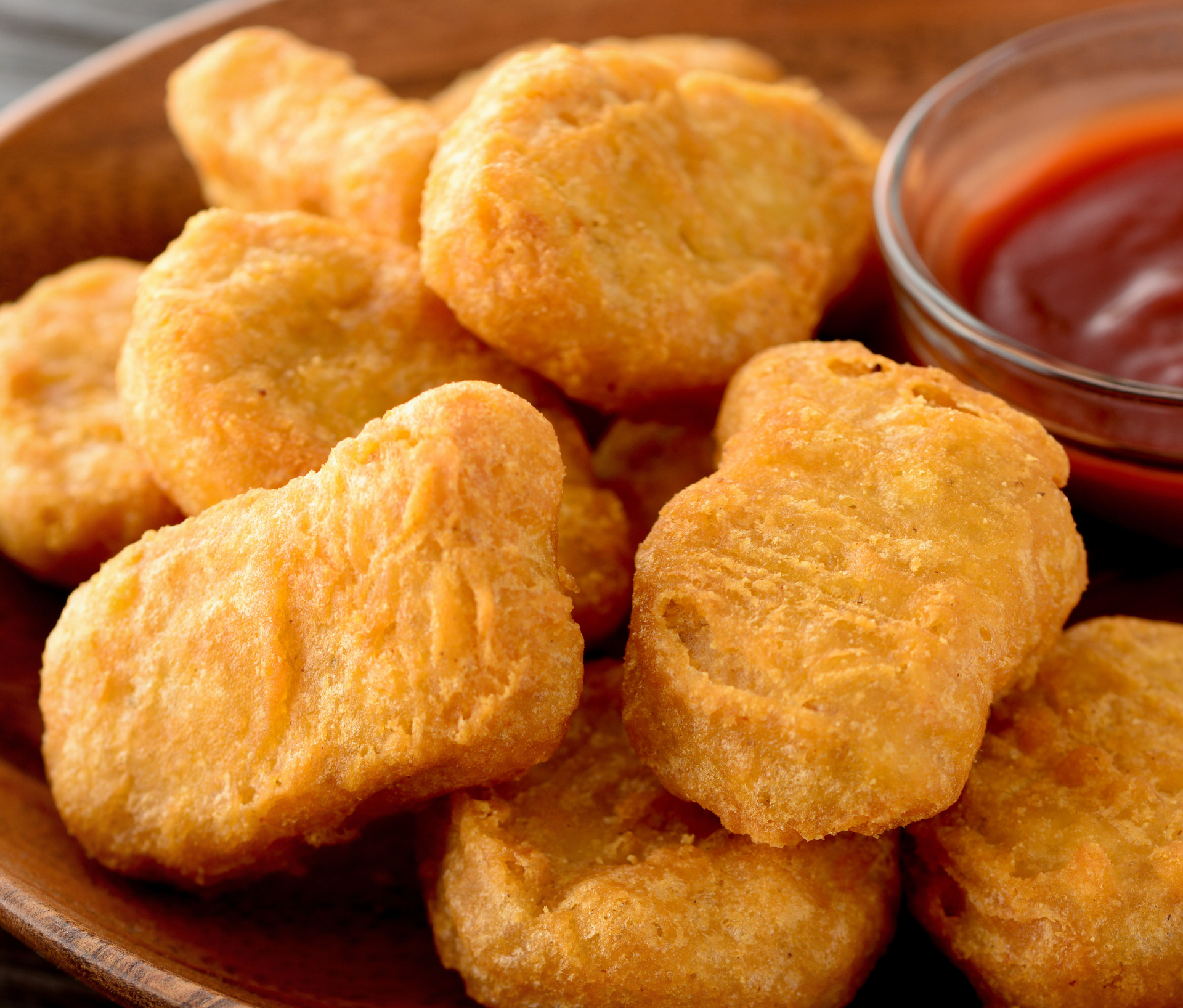 Image source: KPS
Another kid favorite that adults will love to nibble on is chicken nuggets. It's a classic and the perfect finger food for hungry party guests that want to keep moving and mingling. Have a selection of popular sauces like ketchup, BBQ, and honey mustard available to perk things up.
3. Mini Cupcakes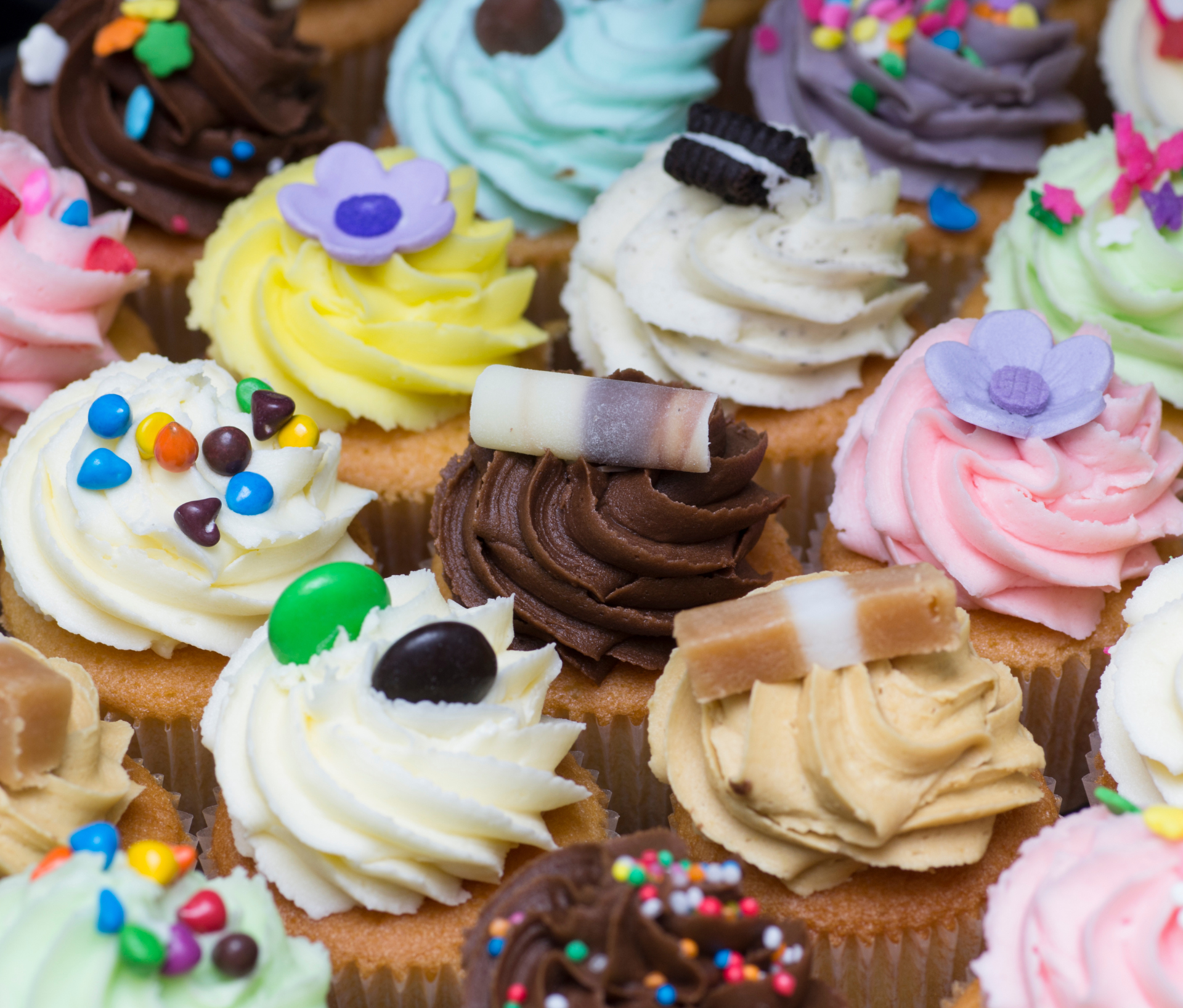 Image source: dcdp
Bite-size cupcakes are easy-peasy for little fingers and mouths to handle. Adults will also enjoy the sweet tiny treats, especially if they don't want a slice of cake. Little cupcakes are just enough for some, and those with a big sweet tooth can chow down on several.
4. Fruit Cups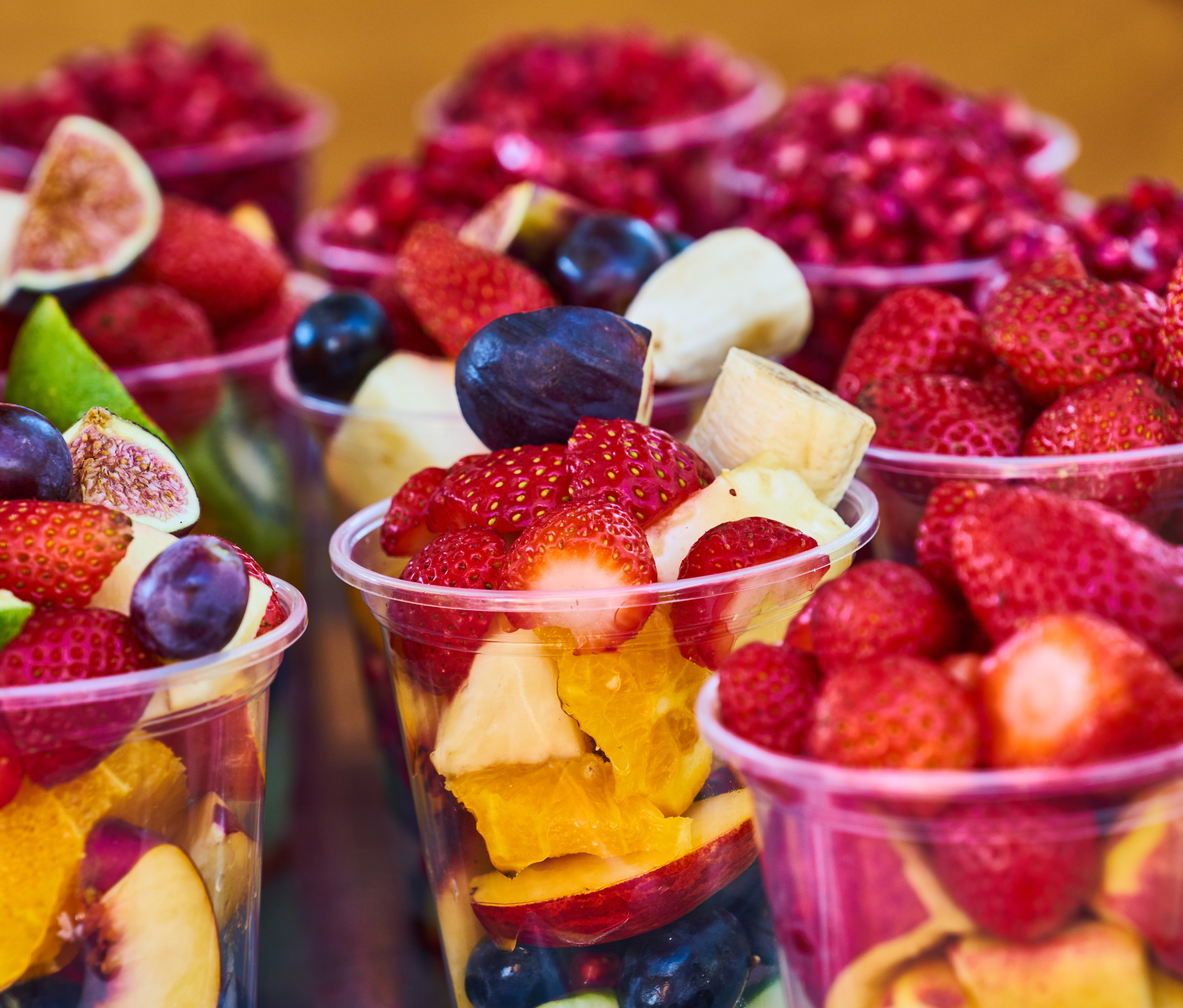 Image source: Engin Akyurt
Fruit is a popular party food and a little-kid favorite. Create a few cups with soft fruits like strawberries, bananas, etc., that are easy for little hands to grab and eat. The cups help create individual portions, so little fingers don't keep touching all the fruit.
5. Sandwich Shapes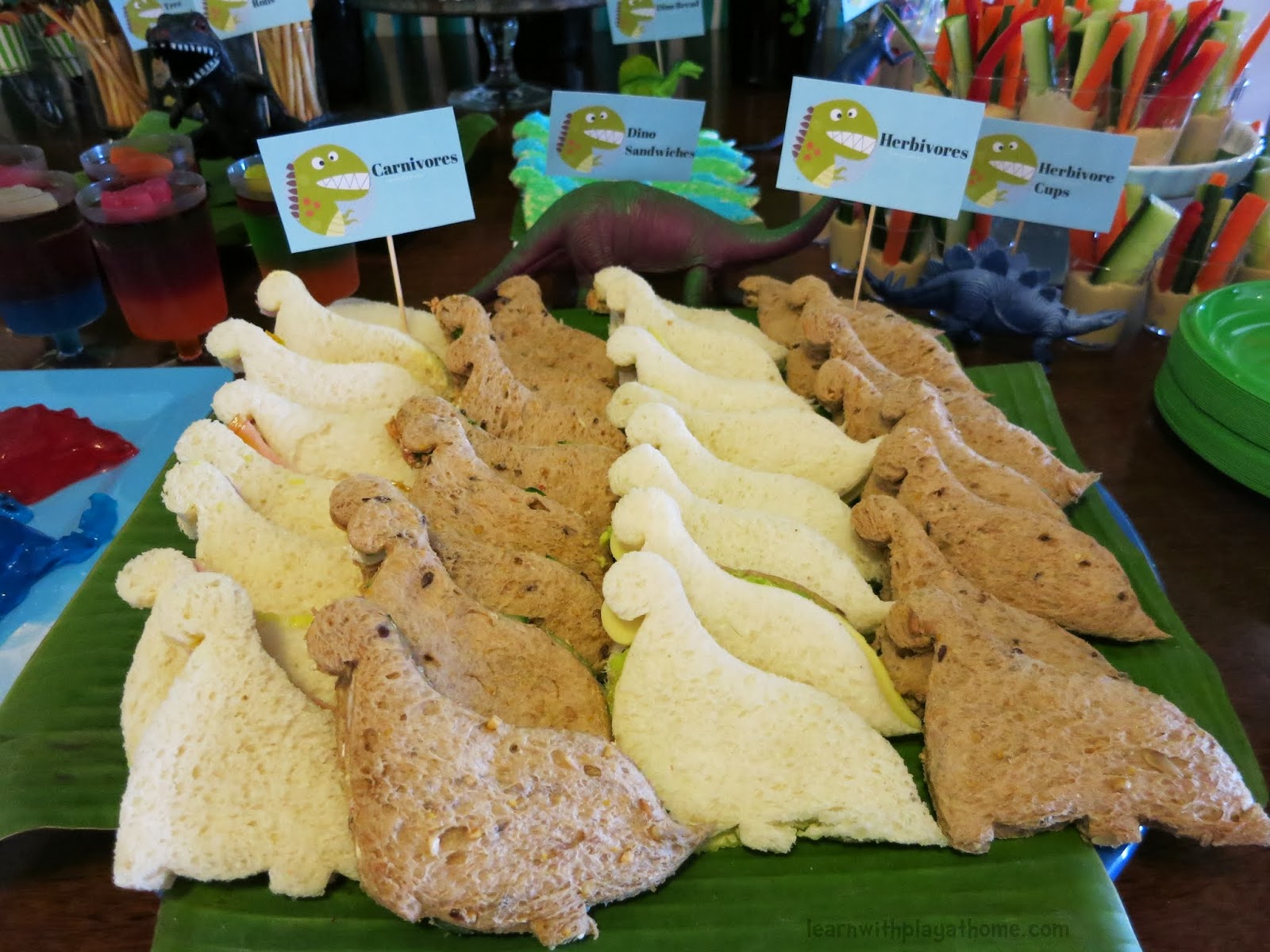 Image source: Learn with Play at Home
Finger sandwiches are a quick and easy food at any party that kids and adults love. Give them some extra zing with a shape to match the party theme, like Learn with Play at Home, using sandwich or cookie cutters. Include some kid classics like PB&J and turkey and cheese.
6. Cookie Dippers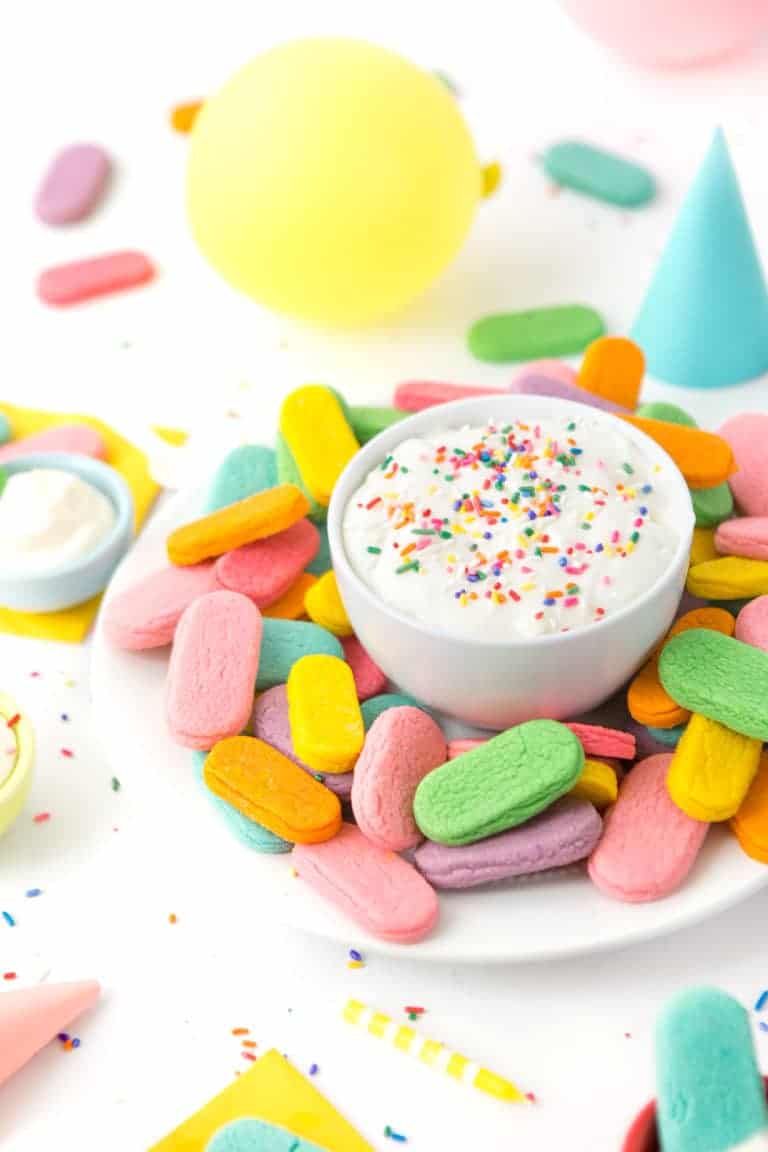 Image source: Design Eat Repeat
Move over chips and dips; here come these amazing cookie dippers from Design Eat Repeat. They're the perfect shape for dunking in some ice-cold milk or a frosting dip of your choice. You can also find dunkable cookies ready-made at bakeries and certain grocery stores, like Trader Joe's.
7. Grilled Cheese Rollups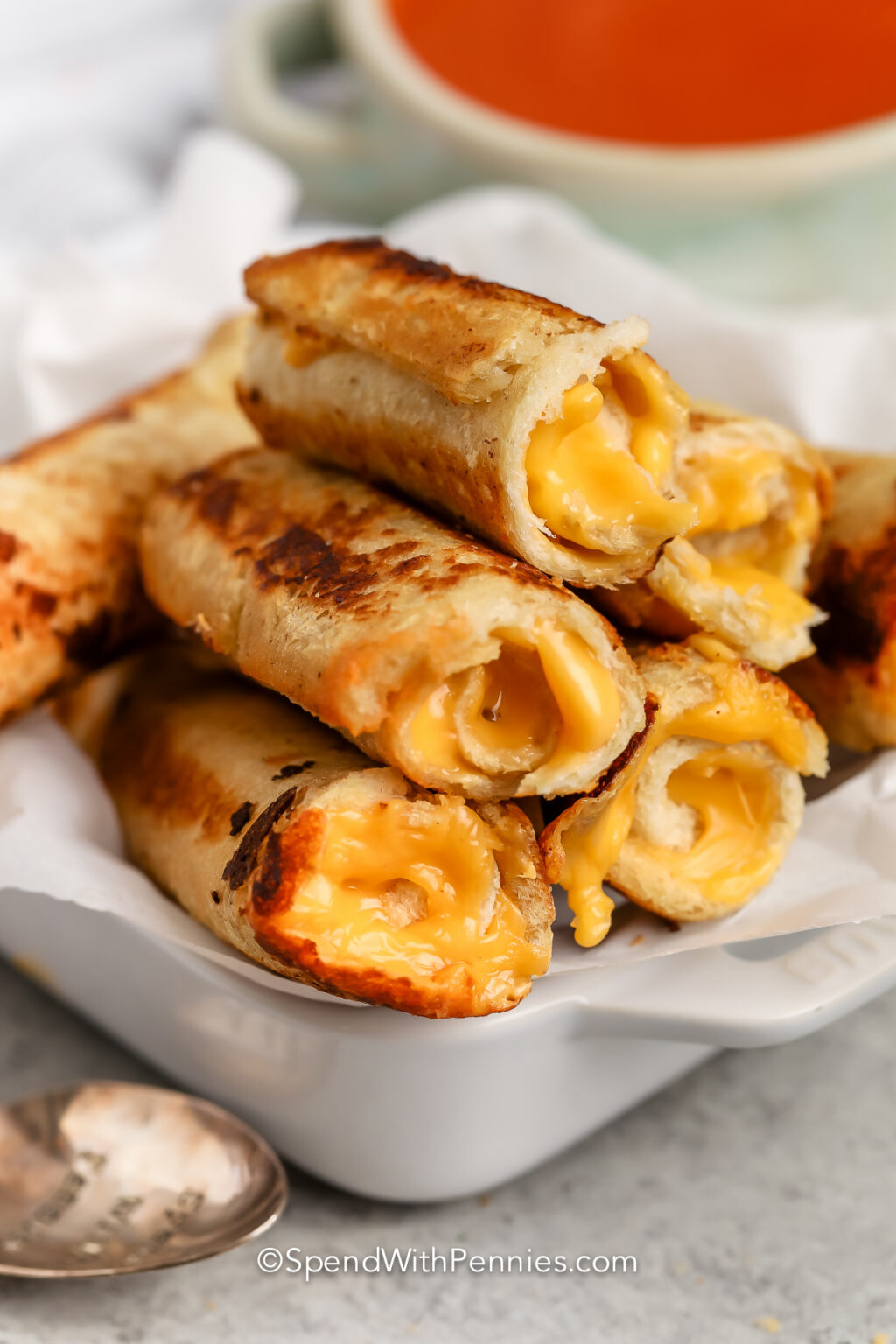 Image source: Spend With Pennies
Ask any kid what one of their favorite sandwiches is, and you'll probably get a lot of grilled cheese responses. Serve up this melty, cheesy favorite with a twist by making these grilled cheese roll-ups like Spend With Pennies. It makes it easier to eat, and it's just a fun idea.
8. Fancy Punch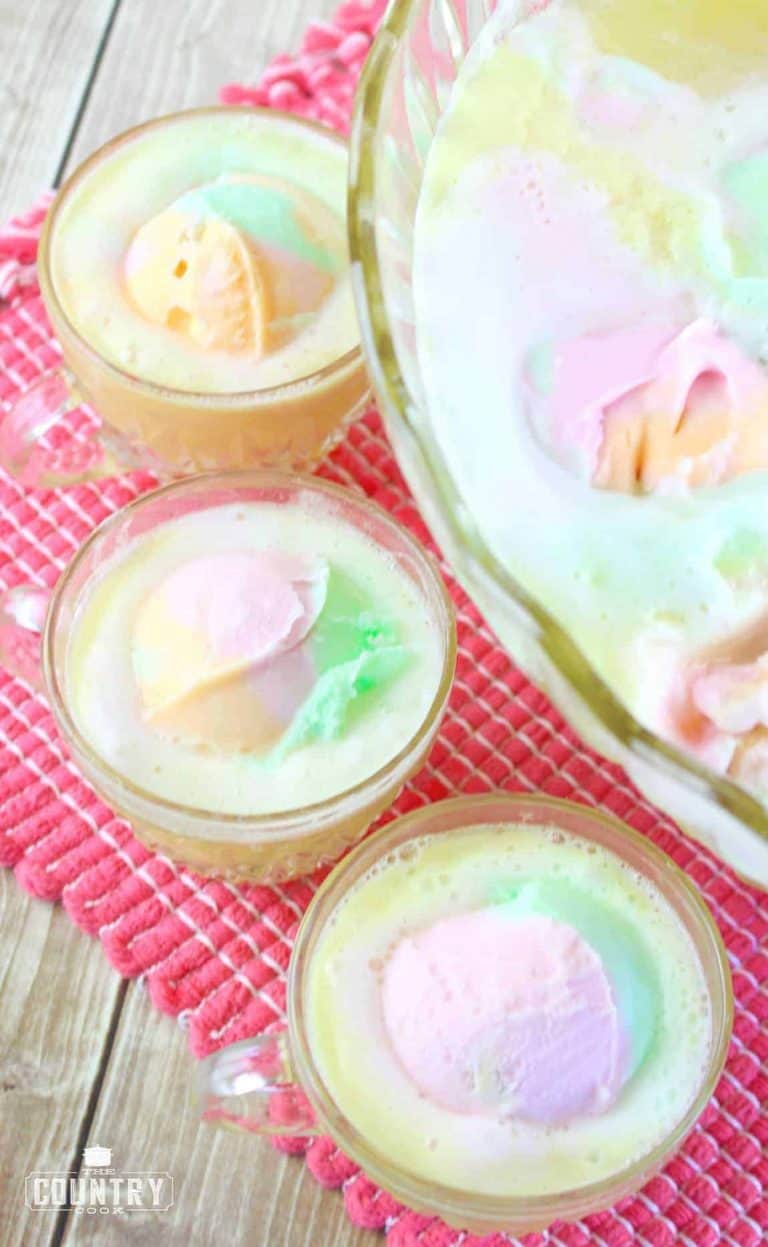 Image source: The Country Cook
You have to have some tasty drinks to go along with all of the delicious food. And at a kid's party, you want to keep things extra fun. Whip up this tasty sherbert punch from The Country Cook and give it your own flair to match the theme. For example, you can create a witch's brew, magical fairy potion, or space alien soup.
9. Ready-To-Go Drinks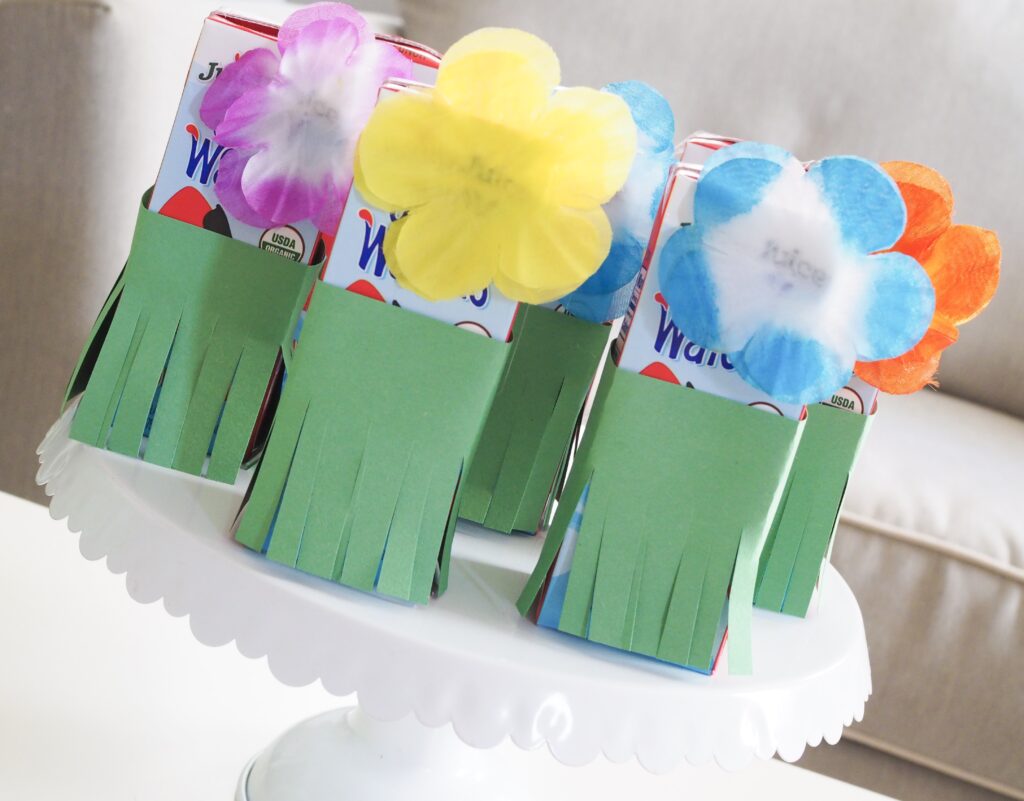 Image source: The Chirping Moms
Kids are always on the move, and at a party, they're pretty much unstoppable.  The easiest way to get them to take a sip and stay hydrated is a drink that's quick and ready to go. So have some juice pouches, boxes, or water bottles. The Chirping Moms turns juice boxes into miniature hula dancers to match a colorful island theme.
10. Flavor Ice Popsicles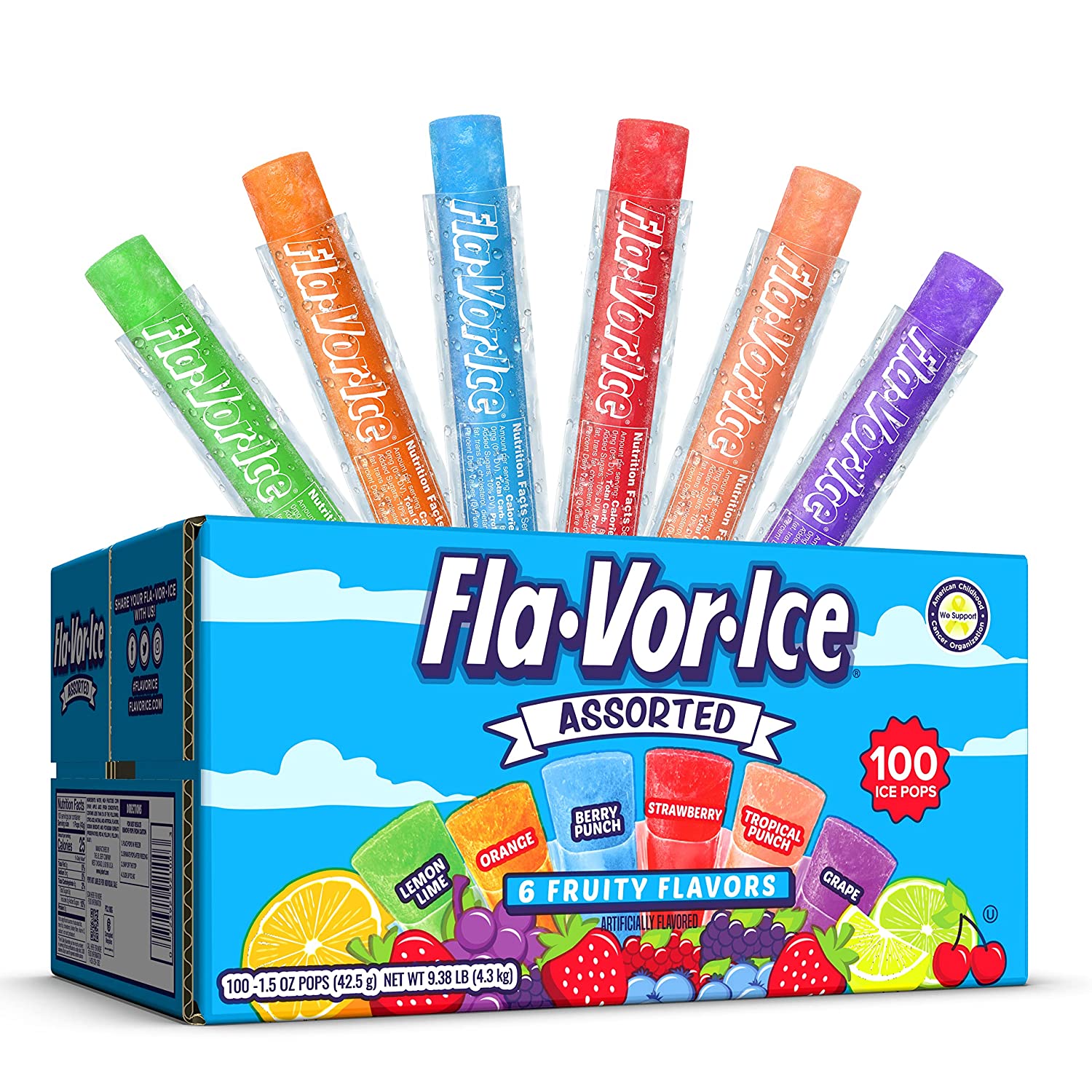 Image source: Amazon
You were a kid once, which means you likely ate a bunch of these iconic popsicles. Whether you grab a bundle from the grocery or Amazon, they don't have to take up room in your freezer till a couple of days before the party. Kids love them, and they're the perfect way to cool off at a summer party or warm-weather outdoor celebration.