Unicorns have almost always been a hit with young children and tween girls, but these days they are seeing a massive surge in popularity. From backpacks to tea sets, anything you can think of that a child might want or need has an option for a unicorn design on it.
With so many products to choose from, which one is right for the unicorn-lover in your life?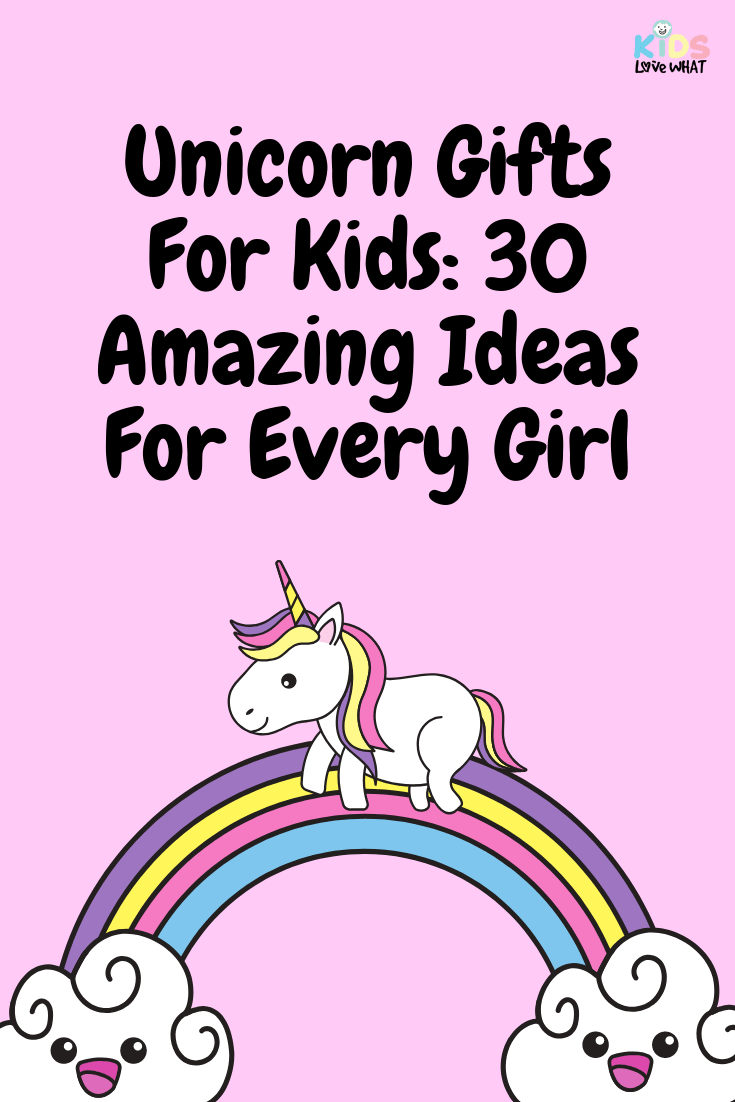 The 30 products listed below promise unicorn joy for kids from toddlers to tweens. Whether the child you are buying for is artsy and creative (see over 40 amazing unicorn crafts for kids here); scared of the dark; likes imagination games with interactive toys; writes stories and keeps diaries; or just wants to snuggle up with as many unicorns as they can; you will find the perfect unicorn toys for girls somewhere in this list. A few of these items are wintery and best given as Christmas gifts, but most of them work well year-round too!
So whether you need to stock up on gifts for the many birthday parties your child has been invited to, you want memorable and winning goody bag loot for your own party guests to take home, or you need something for that very special unicorn-lover in your life, check out the 30 unicorn-centric products below and enjoy!
The Best Unicorn Gifts For Kids This Year