Butterflies are small, delicate creatures packed with a lot of symbolism and meaning. For centuries, cultures around the world have viewed butterflies as symbols of rebirth, transformation, spirituality, love, and beauty. It's no wonder, then, that children are fascinated by these lovely creatures.
To make a craft with wings as delicate as a real butterfly, scroll down to #1, 11, or 30. These projects result in butterflies with soft wings that children of almost all ages will love to touch. Want butterflies with plenty of colors? Try #5 or 28 to really brighten up your day with a rainbow of colors that will catch the sun.
Of course, most school children already know that butterflies used to be caterpillars, so they'll love crafting #24 and 25. (Just don't let them know they're educational!)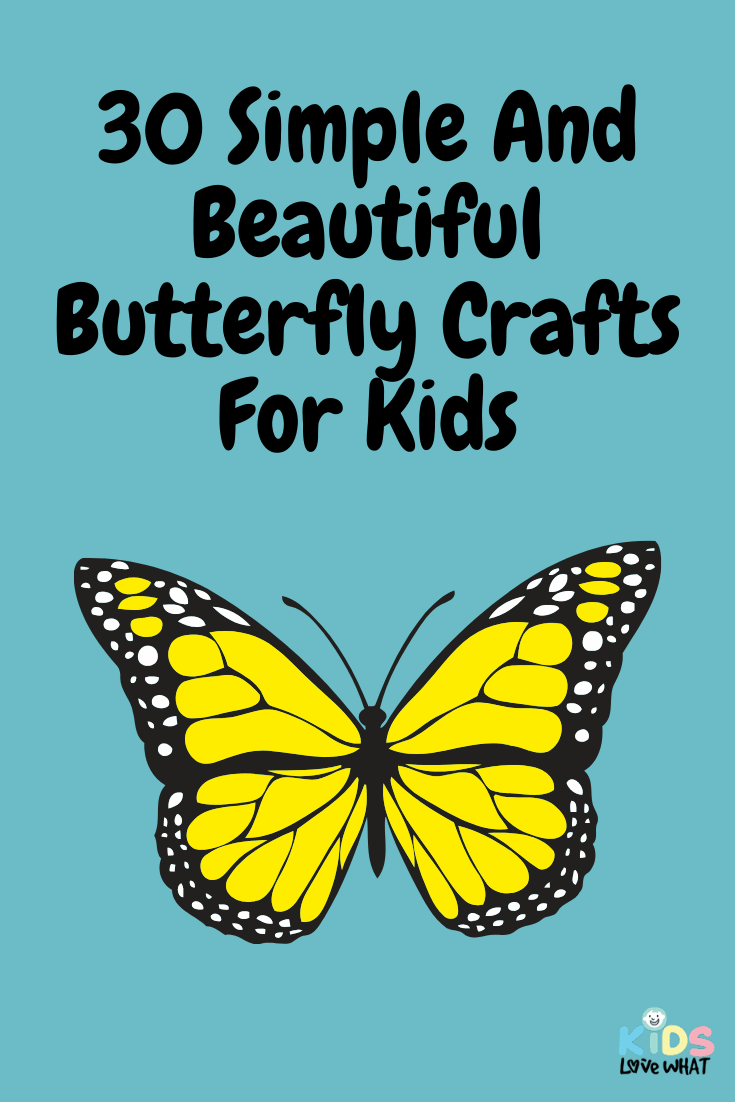 There are butterfly crafts listed below that are suitable to give out as valentines or as special tokens of love for friends and family: #2, #8, and #20. And, for kids who can't get enough of outer space, there's even an intergalactic butterfly craft (#22) that's both fun to make and absolutely stunning!
So whether you're hosting a spring gathering, teaching your class about life cycles, or your family just loves butterflies, one of these crafts listed below will make your children spread their wings and soar as high as their imaginations can go.