Sonic the Hedgehog has been around for quite a while, making his debut in video games in the early 1990s. Decades later, he's still going strong and throwing his iconic gold rings, thanks to multiple other games and a slew of movies. Since Sonic's been around for a while, he's a popular birthday theme choice. Kids today know and love him, and many parents remember him from childhood.
Whether your child is a boy or a girl, if they're a fan of Sonic, you can devise a fabulous birthday plan. The colors you typically see are red, blue, and yellow, pulling from Sonic and his main pals, Tails and Knuckles. But many members of the Sonic team open up the doors to all sorts of color possibilities, including pink.
Concentrate on your kid's favorite aspects of the Sonic franchise and incorporate them, like gold rings, loops, checkerboard patterns, and more. Play one of the movies in the background (depending on the age of your guests). Or fire up some of the classic video games. Check out these ideas if you're ready to throw a super Sonic birthday party!
Sonic Birthday Party Invitation Ideas
Don't sweat it when it comes to your party invitations. Today, it's so easy to find a ton of designs that match your party theme. You'll be sending out invites in no time. In fact, the hardest part is probably trying to choose your favorite. Sites like Etsy have made it possible to find unique, colorful, custom party invitations for any theme you can imagine, including Sonic the Hedgehog. You can also still find store-bought options for popular themes at big box stores and party supply stores, and Sonic falls under this umbrella.
Check out Etsy to find endless choices for Sonic birthday invitations, like this one from Digitallworld. You can even choose from many video and animated options that you can use for digital invites, Facebook events, or to text guests easily on your phone. Sellers offer different options, like customizing the design for you, so all you have to do is download it. Other invites allow you to do the customization yourself, then download or print.
Sonic Birthday Party Decorations & Supplies
One of the aspects of party planning that's the most fun is often putting up the decorations. You get the chance to create a unique, festive atmosphere that transports guests to any place you want them to go. For a Sonic birthday, your party space can look like a giant video game, one of the jungles Sonic explores during a quest, or even Dr. Robotnik's headquarters. It's all up to your preferences and imagination. There are also tons of Sonic decorations that can keep decorating for your party a breeze.
Decoration party packs are some of the easiest ways to set the stage for your party. They're also great if you're limited on time because you get so many items in one place. It really makes it more efficient and can also help guide your color scheme for the party. This set of Sonic decorations includes roughly 100 pieces for your party-throwing pleasure. You get 6 swirl decorations, a birthday banner, one large cake topper, 24 cupcake toppers, 16 latex balloons, 50 stickers, and one tablecloth.
This high-quality, cloth backdrop features Sonic doing what he does best, speeding along in a blur of blue. Large letters spell out "Happy Birthday." It's 5 feet by 3 feet, making it an impressive size to make a statement behind your cake table, for a photo booth station, or a main party centerpiece. It's non-reflective, so you won't have to worry about crazy lights and glare bouncing off of it, leaving the picture clear and vibrant.
Kids love balloons, and they're a super easy way to create a big impact when it comes to party decorations. This Sonic balloon set features seven bright, shiny foil balloons. There's one featuring Sonic and another that's shaped like the hedgehog himself. You also get two blue stars, two round balloons showcasing the Sonic squad, and a balloon for your child's age. You can choose from 3, 4, 5, 6, 7, 8, and 9. The balloons measure between 18 and 32 inches.
Add this cupcake stand to your food table to instantly incorporate some Sonic the Hedgehog flair to your snacks and sweets. It holds approximately 20 cupcakes on three tiers, with a sturdy design that holds strong as kids eagerly grab their treats. You can also use it as a display for party favors or other tasty nibbles. The stand is 16.5 inches tall and features Sonic, Knuckles, and Tails, as well as the words "Happy Birthday."
This festive Sonic party pack gives you all the dinnerware you need for 20 guests plus a few key decorations. It's the perfect starter pack for a larger party or everything you need for a smaller-scale celebration. The set includes two tablecloths, 20 cups, 20 napkins, 20 forks, five balloons, a large cake topper, and 24 cupcake toppers. The balloons include one large Sonic-shaped foil balloon and four round balloons featuring Sonic and his pals.
Sonic Birthday Party Activities & Games
If you've ever thrown a kid's party or been to one, then you know if there's nothing to do, things can get out of hand. Let's face it, putting a bunch of kids into one high-energy environment with no entertainment or activity options leads to potential chaos. So, make sure your kid's party is a success by planning a few Sonic party games and activities to fuel the fun. Depending on how long your party slot is, you might need two or three options to help fill the time. Having a couple of extra backup options is also a good idea.
1. Sonic The Hedgehog Piñata
Image source: Birthday Express
Grab a Sonic piñata for a quick, fun, and simple party activity that kids love and will fill a chunk of time during the festivities. Adults like to watch the kids take a swing too. But if you're not sure about kids swinging a bat around, go for a pull-string piñata. The strings make it a lot easier for younger kids. Don't forget to buy some candy and small prizes. Good fillers are tattoos, stickers, fun pencil erasers, and other similar small items.
2. Quest For Chaos Emeralds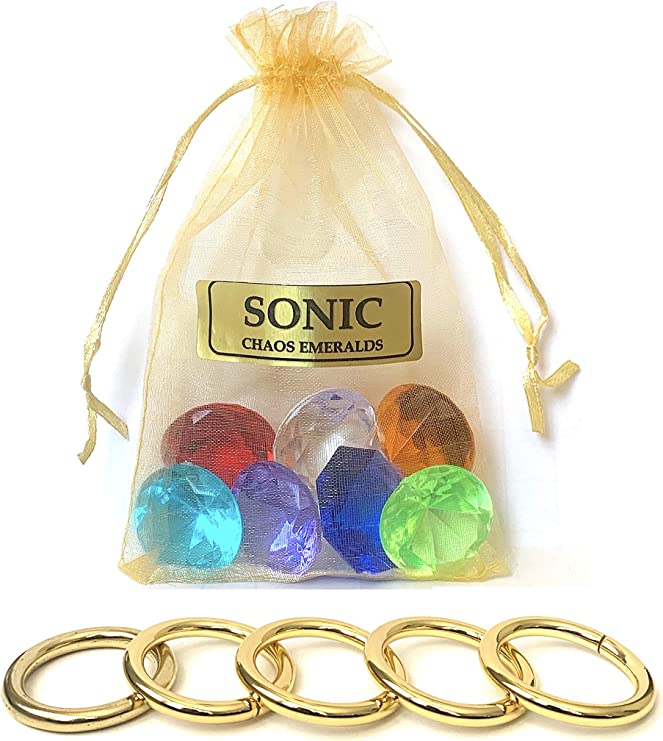 Image source: GTAKH
Sonic 2 is all about Knuckles and Sonic on separate quests for the chaos emeralds and Master Emerald. Eventually, they join forces to find the mystical, magical gems. You can purchase sparkly toy gems and hide them throughout your yard or certain areas of the house and let kids go on a treasure hunt. They can all work together to try and find all the emeralds within a certain time, or you can divide them into teams.
3. Robotnik Gadget Building
Image source: M_a_y_a Getty Images Signature
If your child loves to build, is into robots and engineering, or has similar hobbies, then let a little bit of Dr. Robotnik influence your party games. Set up a LEGOⓇ building table, purchase some STEM robot kits, or you can even outsource the idea. There are companies that will do engineering-based and robotics activities for birthday parties. Kids get to build their own unique creations and take them home. When you're working on your party budget, keep in mind these pieces can double as party favors.
4. Pin The Rings On Sonic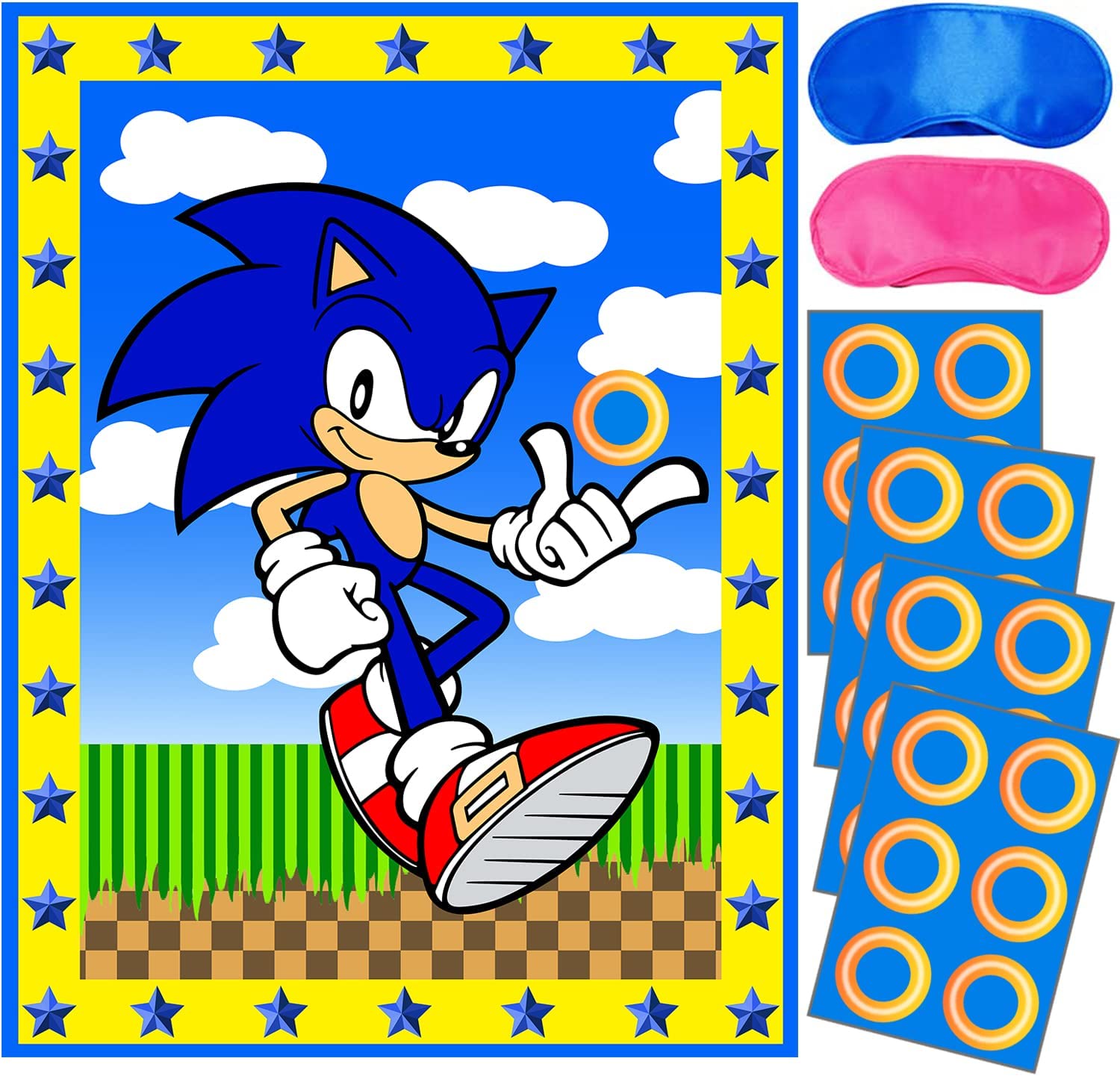 Image source: Cloira
Every Sonic fan knows about the hedgehog's magical gold rings that allow him to travel anywhere instantly. They create a portal to pretty much anywhere you can picture in your head. Now, at your kid's birthday party, odds are good there won't be any magical portals. But there should definitely be some gold rings. A Pin the Gold Ring on Sonic game is a great way to introduce another game that works well with your theme. Other options are Pin the Mustache on Eggman or Pin the Emerald on Knuckles.
5. Speed And Relay Races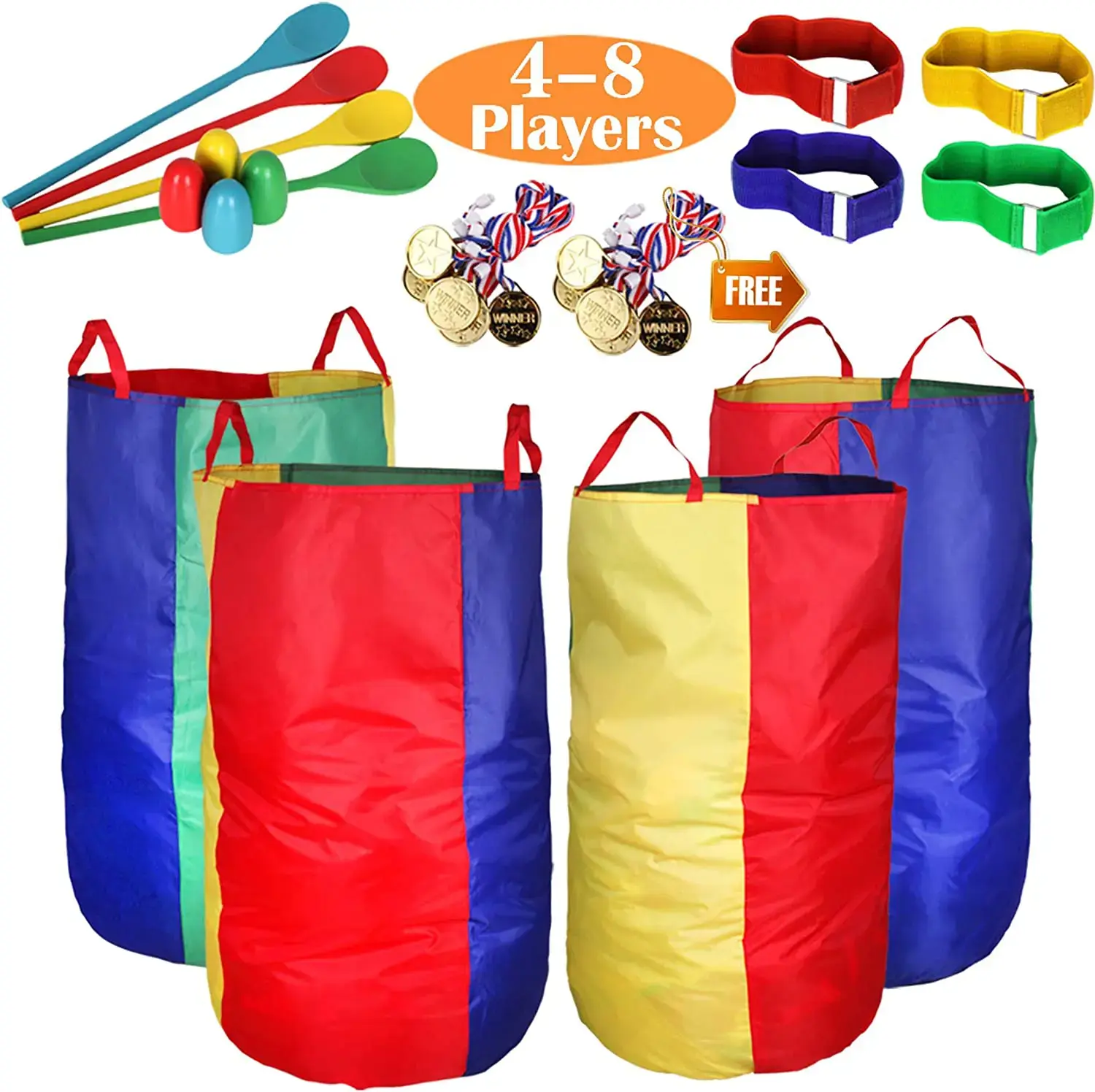 Image source: CWLAKON
This activity might seem simple, but it's almost mandatory for a Sonic party. You have to have a race! But get creative. It doesn't have to be a regular foot race. Have a potato sack race, relay races, have kids do somersaults to mimic Sonic's super speed roll, etc. Designate a starting line and finish line, and then let the fun begin. Depending on your available space and the number of kids, you might need to break them into several groups and hold a few races.
Food & Drink Ideas For A Sonic Birthday Party
Games and activities aren't the only things you need to keep the party going strong. It's also important to make sure your guests don't feel hungry and thirsty. So plan a menu that works with your theme and offer some tasty bites to your partygoers. You can get really creative and elaborate with your food choices or simply give items clever names to instantly match your theme. These Sonic party food and drink ideas are a great starting point.
1. Donuts For Sonic's Gold Rings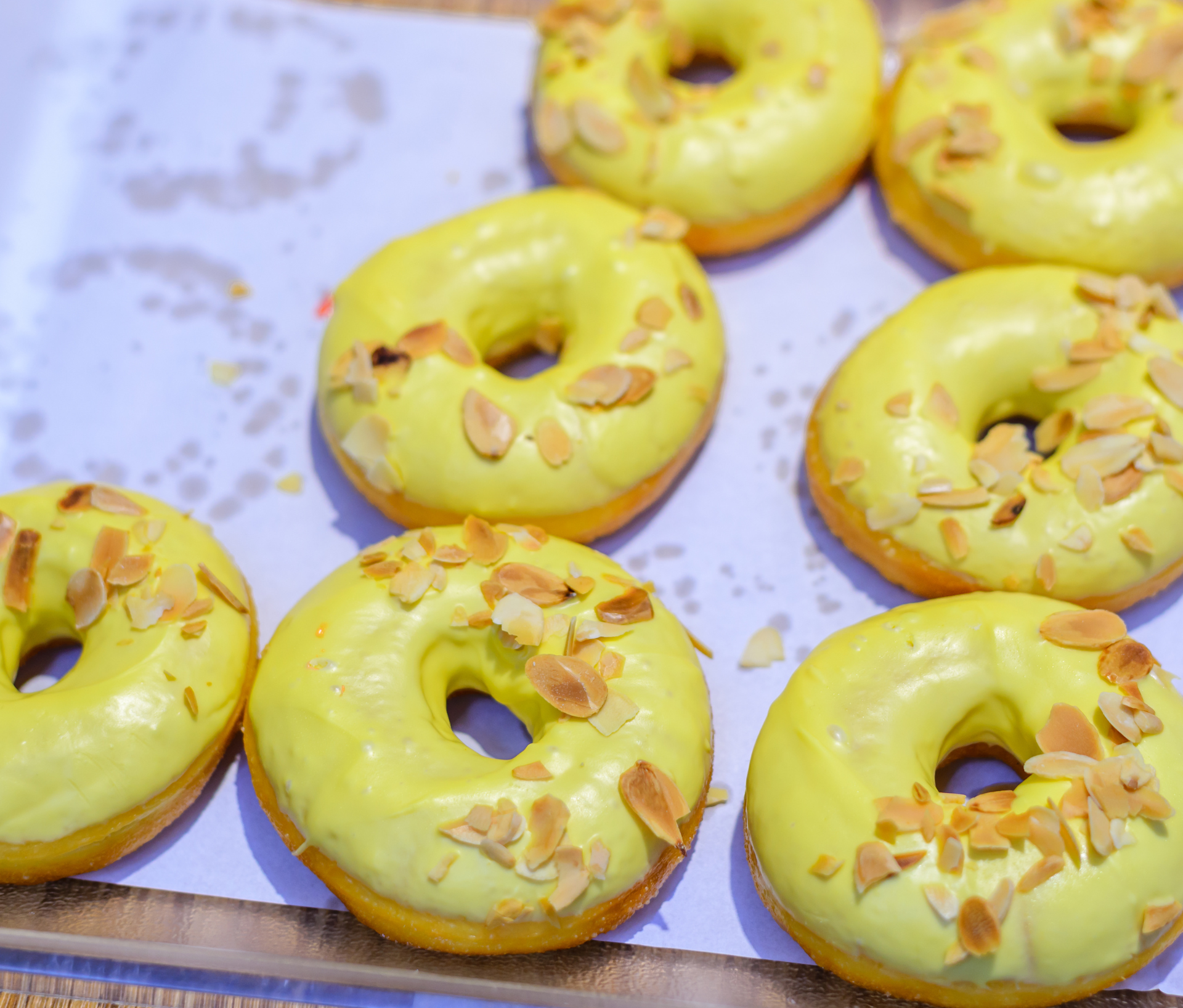 Image source: Gypsy Graphy
It's a pretty safe bet that everyone who goes to a Sonic-themed birthday party will expect to see some gold or yellow donuts on the snack table to represent Sonic's rings. So, you might as well plan to add these sweet treats to your party menu. But you have some options. Go with yellow icing, or use white icing and yellow sprinkles. For rings that sparkle, use edible gold glitter.
2. Sonic's Favorite Chili Dogs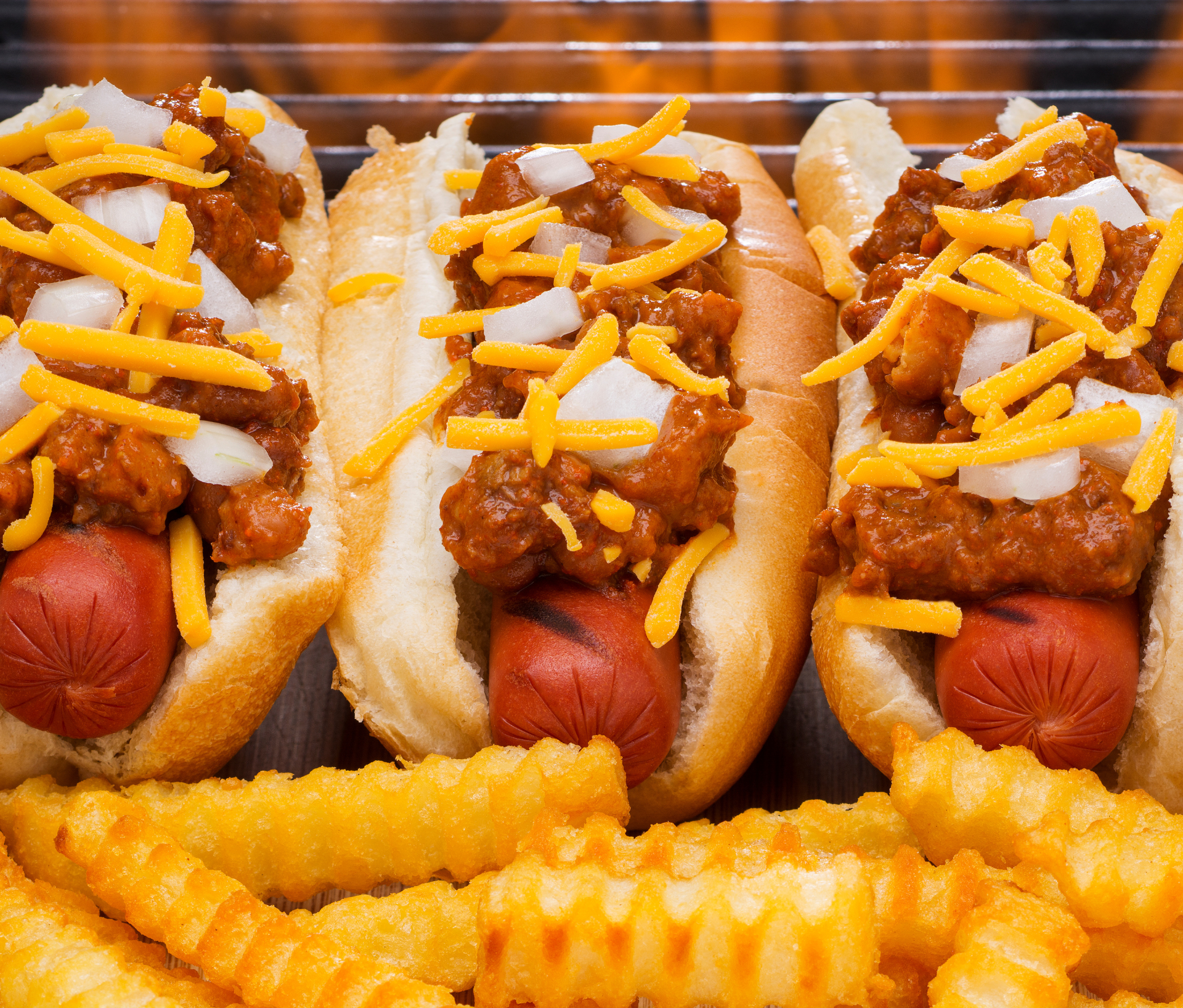 Image source: Ben6 Getty Images
If you weren't aware, Sonic loves chili dogs. So serve some hot dogs with all the trimmings. Keep the chili separate since not everyone will want that on their hot dog. Add other condiments that both kids and adults will appreciate. Set up a hot dog buffet so guests can create and serve their own grub. If you have younger kids at the party, slice hot dogs lengthwise to make smaller chunks when kids bite them.
3. Sonic Theme Cookies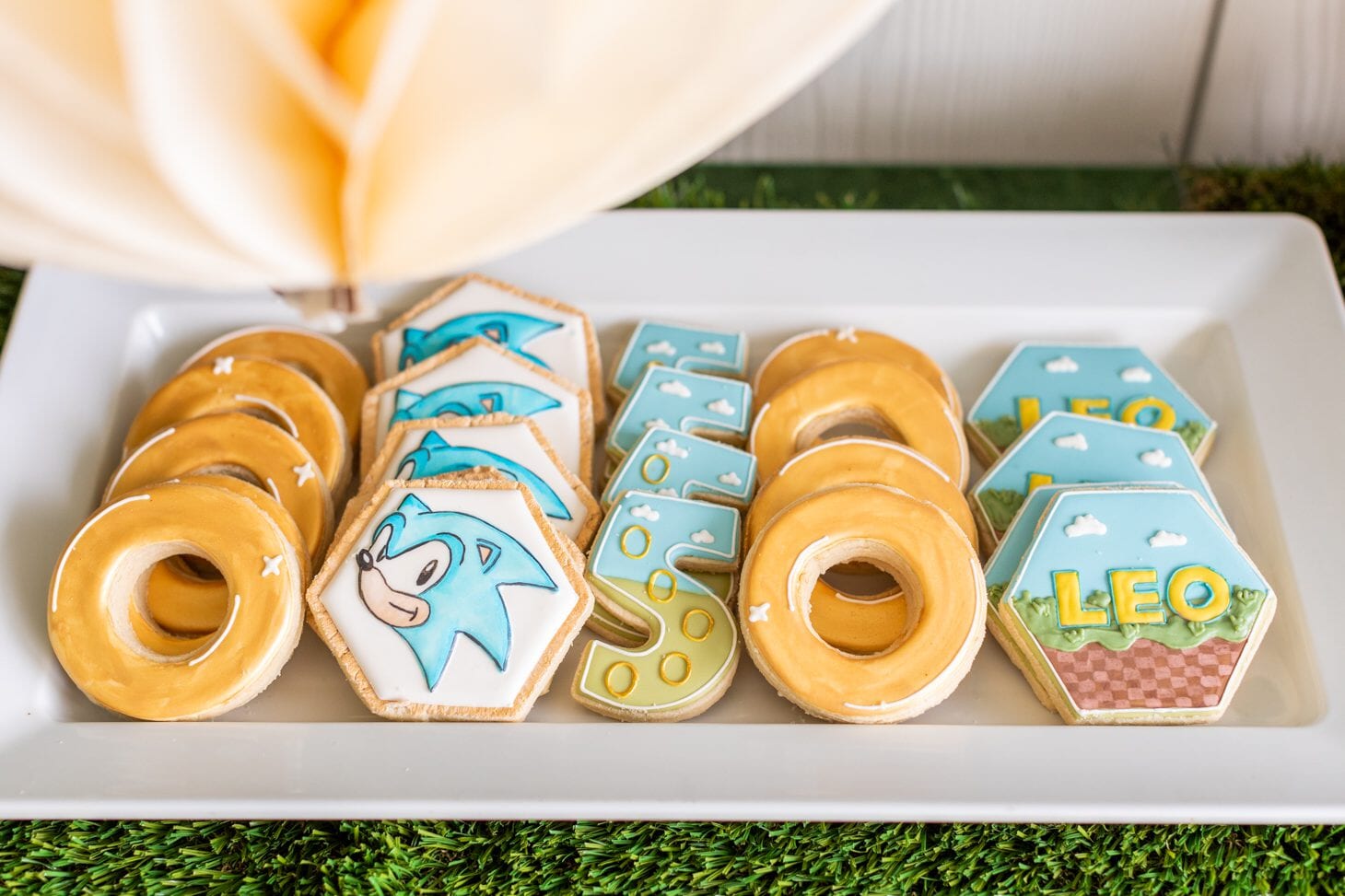 Image source: Jillian Harris
Character cookies and sweets featuring various images matching the party theme are classic party food additions. These Sonic cookies from Jillian Harris showcase Sonic, gold rings, the classic video game background, and the birthday kid's age. When ordering custom cookies, you can request designs or choose from preset concoctions. If you're creative in the kitchen, you could even bake and decorate your own. Character cookies also make great party favors that kids and adults will enjoy taking home.
4. Spiral Pretzel Tails
Image source: AnVyChicago
Keep it simple with a bowl of spiral pretzel sticks to represent Tails' unique helicopter tail. The spiral twist adds just the right touch to make guests think about the cute fox's spinning appendage. It's a great salty snack everyone loves, and you just need to open the bag and pour them into a bowl. You could also go with large, chocolate-covered pretzel sticks or make pouches with two pretzel sticks, etc.
5. Sonic Bottle Labels
Image source: Cloira
One of the easiest drinks to have at a party is bottled water. It's easy, you don't need to deal with cups and ice, and kids and adults will drink it. But admittedly, water can be pretty boring. To kick things up a notch and make regular bottled water match your Sonic-themed birthday party, wrap them with Sonic the Hedgehog labels. You can find labels in regular sizes and also for mini water bottles, which are great for young children.
Party Favors For A Sonic Birthday
It's a nice custom to give your guests a little something as a thank you when they leave the party. Party favors can be a simple goody bag filled with a few treats and trinkets. Or, you can give one single larger item to guests. Character cookies are other popular items that many people give to guests as a farewell gift. You can DIY favors or bake some goodies, or you can find ready-to-go items you can buy for your guests.
Kids love to play with Pop-its. There's just something irresistible about pushing and popping those little dots over and over again. Plus, the colors are bright and fun, encouraging kids to play even more. This set of Sonic-shaped poppers includes 24 poppers. So depending on how many guests you're inviting, you likely only need one pack. The best part is they connect to ball chains so kids can hook them to their backpacks and not lose them.
It's always fun when there are some costume accessories for guests to wear. Some favorites are capes, wands, and of course, masks, like these Sonic character masks. Instead of giving them out after the party, let kids grab one on the way in and wear them. It will add lots of fun, laughs, and picture opportunities to your event. These masks are soft felt with adjustable elastic head straps, and the pack comes with 16 masks.
These large drawstring bags are 11 inches by 14 inches and feature Sonic and some of his pals. They also have an adjustable strap so kids can find the perfect carrying length. You can give these bags as-is or fill them with some other goodies as your appreciation gift. The bright colors are lots of fun, and parents will appreciate that their kids are getting a favor they can use.
Treat boxes are a great way to give kids a few DIY goodies to say thank you for coming to the party. You can fill them with cookies, cupcakes, brownies, candy, etc. Or just buy some treats and put them inside for a sweet surprise. This set comes with 12 Sonic-themed boxes that measure 3.1 by 3.9 inches. They are cardboard, and you can fold them into shape within minutes. They also have bright colors, adding a vivid pop to your party's favor table.
Slap bracelets seem to be one of those things kids can have ten of but still love getting more. Besides being fun and cool to wear, lots of kids can do all sorts of tricks with them. Luckily, since they're such crowd favorites, you can find them to match pretty much any theme. These Sonic slap bracelets showcase a bunch of different designs. Plus, the whole pack comes with 36 bracelets and 50 stickers.
Frequently Asked Questions (F.A.Q.)
What's the best age for a Sonic birthday party?
Typically, the best age for a Sonic party is roughly 6 to 12 years old, mainly because most kids know Sonic from the current films. And the movies are considered appropriate for kids that age. However, depending on your child, the film can also be acceptable for 6-year-olds. But your child might enjoy the character, how Sonic looks, or perhaps has seen an older sibling play the game. For those reasons, you could also throw a Sonic party for a child 4 or 5.
And as previously mentioned, many parents remember Sonic from their youth. So if your toddler doesn't have a strong birthday theme preference, go for it. You might decide to pick a Sonic birthday for your two-year-old solely for nostalgic whimsy.
Does Sonic go to birthday parties?
Just like your favorite princesses or superheroes, you can also have Sonic the Hedgehog make an appearance at your kid's birthday party. You can run a Google search or ask friends and family for recommendations of party entertainment services near you. Check them out to see which ones offer, as Eggman calls him, the little blue menace. Depending on the company, Sonic can lead a dance party, oversee a chili dog-eating contest, help cut and service the cake, and mingle with party guests.
What kind of music should you play at a Sonic birthday?
A quick peek at the soundtracks for the various Sonic movies will give you some insight into potential music options. There are specific songs created for the films as well as popular mainstream songs like "Uptown Funk, "It's Tricky," and "Barracuda." Put together a fun, upbeat mix since nothing about Sonic is slow. Keep things lively, and let your kid help pick the playlist.